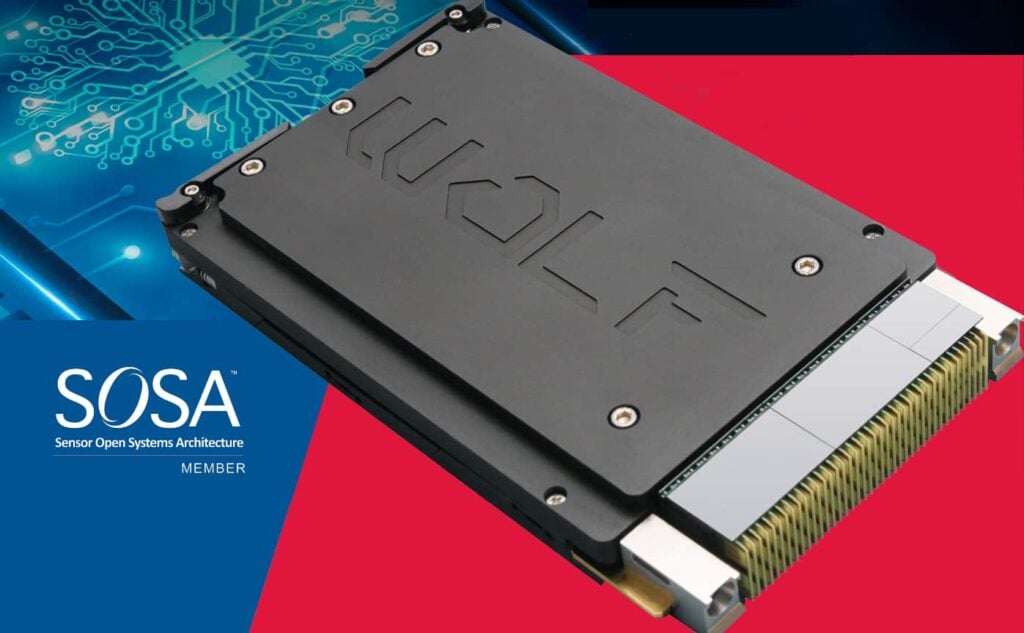 Curtiss-Wright's Defense Solutions division has introduced its first 3U OpenVPX GPGPU processor module designed in compliance with the U.S. Army CCDC C5ISR Center's C4ISR/EW Modular Open Suite of Standards (CMOSS). It is also aligned with standards currently being defined by The Open Group Sensor Open Systems Architecture (SOSA) Consortium.
Developed to support compute-intensive ISR and EW systems, this fully rugged SOSA aligned variant of the VPX3-4935, an NVIDIA Quadro Turing based GPGPU processor card module, is the latest addition to Curtiss-Wright's growing roster of CMOSS-compliant / SOSA aligned hardware.
The SWaP-optimized VPX3-4935 is ideal for accelerating tensor/matrix computation used for deep learning neural network inference used in deployed artificial intelligence (AI) and machine learning (ML) applications requiring TFLOPS of accelerated processing. These applications include high-performance radar, SIGINT, EO/IR, data fusion ingest, processing and display, and autonomous vehicles.
"The addition of embedded GPGPU AI engines to our growing family of SOSA aligned hardware solutions further extends our commitment to lead the industry with best-in-class HPEC solutions designed in alignment with the SOSA Technical Standard," said Chris Wiltsey, Senior Vice President and General Manager, Curtiss-Wright Defense Solutions.
The VPX3-4935 SOSA aligned module feature an NVIDIA Quadro Turing TU104 (RTX5000E) GPU that delivers 11.2 TFLOPS/TIPS performance. It provides 3072 CUDA cores, 384 tensor cores, and 48 ray-tracing (RT) cores.
Designed to work in conjunction with NVIDIA TensorRT and CUDA cores, the module's Turing tensor cores add INT8 and INT4 matrix operation while continuing support for high-precision workloads.
These state-of-the-art GPGPU modules meet demanding rugged military and aerospace specifications, featuring a chip-down design.