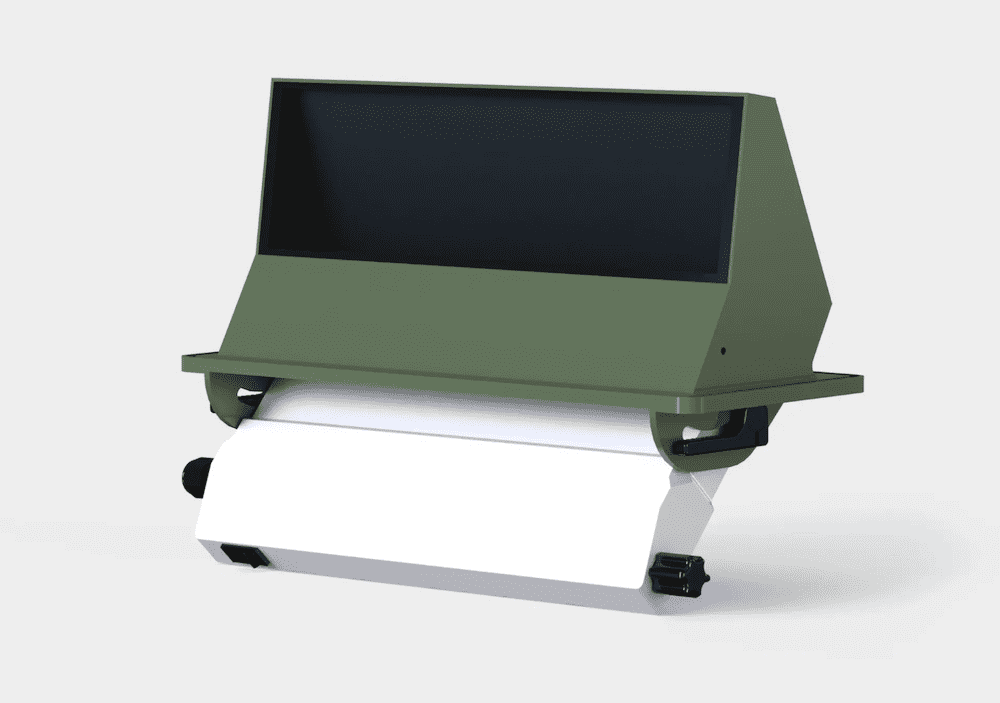 G&H Photonics has been awarded a contract for the supply of a custom specific variant of its Embedded Image Periscope (EIP) for integration into the Trailblazer Driver Vision System as part of the UK's Challenger 3 program to upgrade the British Army's main battle tanks. Awarded by Rheinmetall Electronics UK (REUK), the contract is valued at £4.1 million.
The EIP, part of G&H's Kent defense brand, has a highly adapted user interface designed for the Challenger 3 driver compartment. The product has been specially configured to provide protection in specific battle conditions and customized to work as an integrated part of REUK's Trailblazer.
The product solution includes a novel display for comfortable viewing for the vehicle driver while on long duration missions and incorporates integrated electronic display and classic direct view periscope technology. According to G&H, it has a newly designed and compact biocular system to aid eye relief.
"Working with REUK on Challenger 3 is a hugely significant and important achievement for the design, engineering and commercial teams at G&H," said Karen Driver, G&H Sales Director, Aerospace and Defense. "It further cements the heritage around the Kent brand in the defense market. Since acquiring Kent Periscopes in 2016, G&H has continuously built on, and put faith, in the capabilities of the staff and the products. G&H confidently expects to win more business of this type in the coming years, and we will continue to grow our defense solutions and capabilities."
The Challenger 3 EIP design and prototype systems will be completed in the newly established G&H Optical Systems Innovation Hub in St. Asaph, North Wales. Production manufacturing will take place at the G&H flagship manufacturing site in Ilminster, Somerset.
"We are very pleased to have G&H on-board, delivering this important component into the Challenger 3 program," said Richard Streeter, REUK's Managing Director. "The display system is critical; delivering front and rear views from the Trailblazer camera modules, enabling the driver to carry out the platform mission. The G&H solution allows a comfortable operating view suitable for long mission periods, while minimizing the driver's eye strain. The G&H technology is unique and the team at St. Asaph and Ilminster are experts in delivering complex electro-optic solutions."
The Challenger program contract will support the growth of G&H's Optical Systems Innovation Hub and has allowed for further recruitment within both the R&D engineering department and program management at the hub, as well as an apprentice training scheme at the manufacturing site in Ilminster. The Challenger 3 program will enhance the business and promote further investment in defense infrastructure along with underpinning the security protocols across both facilities.