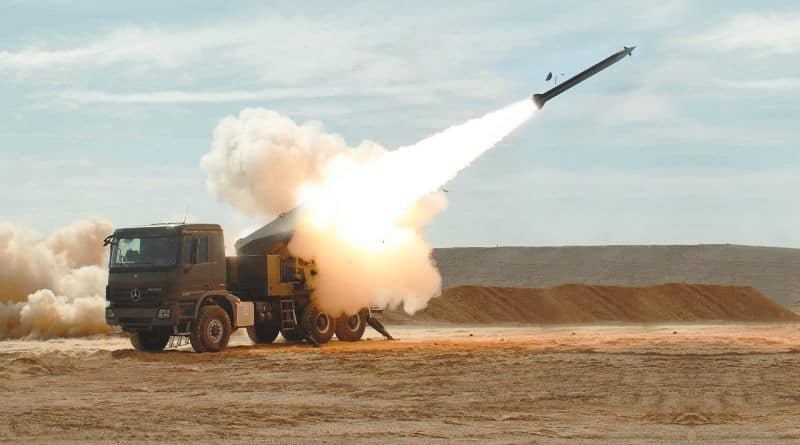 Krauss-Maffei Wegmann (KMW) and Elbit Systems have signed a Memorandum of Understanding (MoU) to further modernize the capabilities of the European Multiple Launch Rocket System (MLRS).
The MoU seeks to expand the strategic cooperation between KMW, Elbit Systems Deutschland, and Elbit Systems Land to meet the growing European interest in MLRS capabilities.
As part of the MoU, Elbit will provide a modern active agent portfolio so that the requirements of MLRS users can be fully met, from range-enhanced rockets to practice ammunition. Users will therefore also be able to train combined arms operations.
"We're pleased to be working with KMW in the area of rocket artillery," said Yehuda (Udi) Vered, General Manager of Elbit System Land. "I believe that this venture creates synergies and is timely given the leading expertise of the companies involved and the growing demand for long-range precision firearms."
"I very much welcome the cooperation with Elbit," said Ralf Ketzel, Chairman of the KMW Management Board. "With this partnership we underline the potential of our MLRS. The associated capability enhancements make this artillery rocket system one of the most modern worldwide."