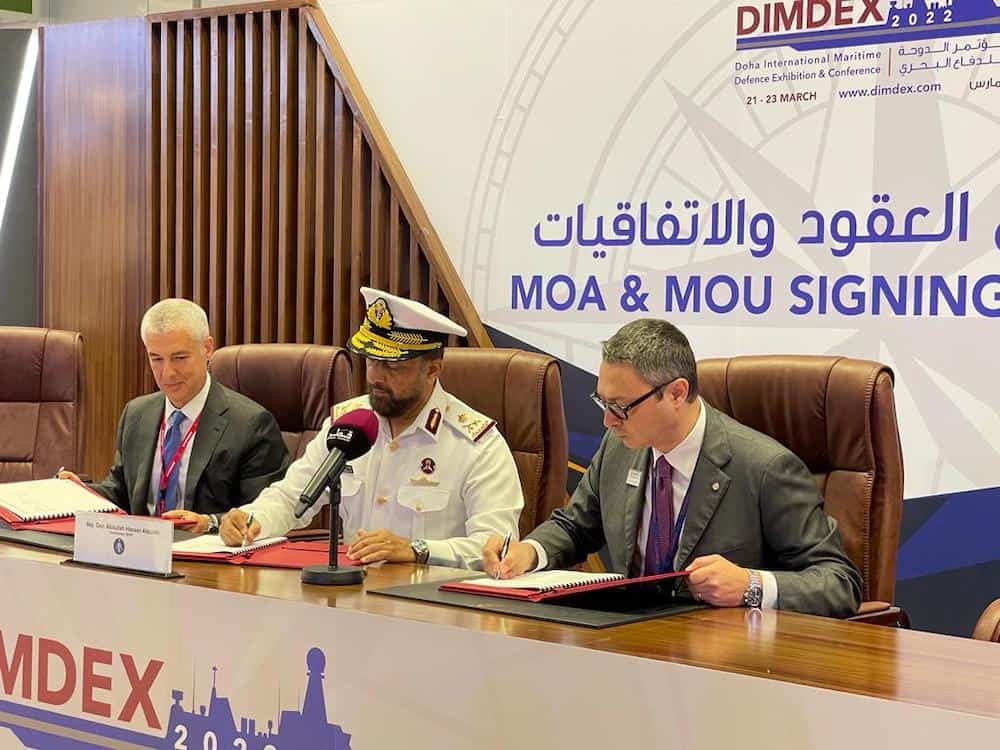 Leonardo has signed a contract with the Qatari Emiri Naval Forces (QENF) for the provision of a Naval Operations Center (NOC) to enhance naval surveillance. The announcement was made at DIMDEX 2022, the flagship regional event for international maritime defense and security in Qatar.
The NOC will ensure monitoring and control of territorial water, Exclusive Economic Zone (EEZ) and adjacent waters and will enhance cooperation with other national agencies in charge of maritime security. It leverages on innovative systems and technologies as well as the full integration of air and maritime components.
Under the agreement, the NOC will provide command, control and coordination of operations at sea allowing the Armed Force to carry out integrated monitoring by exploiting the high level of cooperation between all the sensors on the field. QENF will therefore have fully integrated situational awareness to support all operational and tactical stakeholders' decision making process and rapid interventions along the entire chain of command.
Leonardo's presence in Qatar dates back almost 25 years. The company is equipping, also as combat system integrator, the Qatari Navy's new ships with its naval capabilities, ranging from turnkey combat management systems for all classes of military vessels, to naval defense systems.