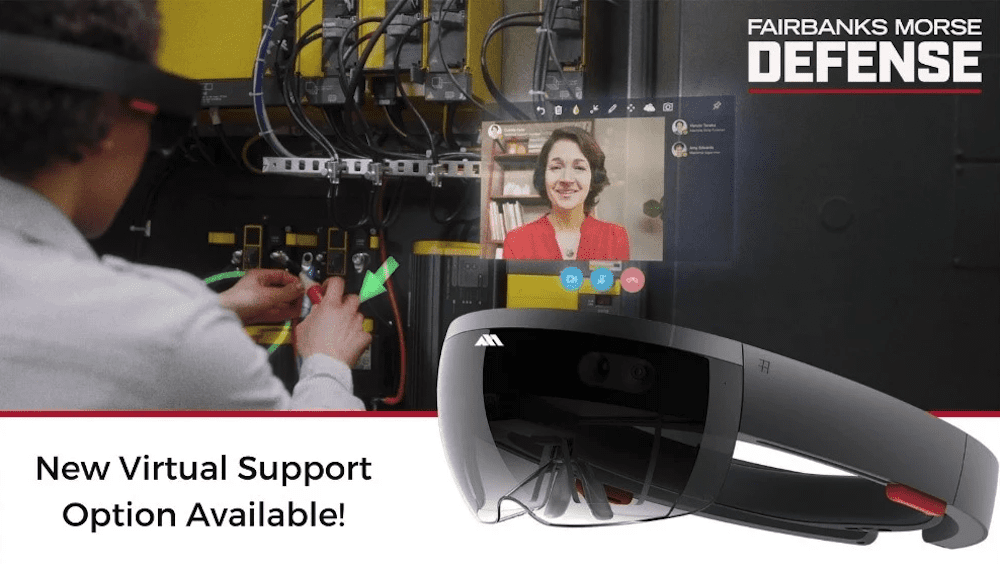 Fairbanks Morse Defense has released FM OnBoard, a digital maintenance platform and remote video collaboration product, enhancing the company's virtual support services. 
The remote collaboration tool enables FMD to offer mixed reality technology that gives customers access to immediate comprehensive technical support wherever it's most needed – from the shipyard to the open sea.
FM OnBoard's remote video collaboration allows onsite users to engage directly with a live, offsite FMD service technician using party-to-party video conferencing viewed through mixed reality headsets. The headset also enables users and remote technicians to see 3D visualizations of connected assets and their performance data so the remote support technician can guide onsite users through troubleshooting, maintenance, or repair services.
"The U.S. fleet and its allies rely on FMD's onboard solutions and global technical support to maximize mission confidence. We consider technology such as our FM OnBoard to represent the future of maintaining U.S. Navy and U.S. Coast Guard fleets," said George Whittier, FMD CEO. "FM OnBoard gives our customers instant access to support services and allows them to leverage the OEM expertise of our senior-level technicians – all while saving money and reducing the length and number of field service mobilizations."
When onsite service technicians wear the mixed reality headsets, the program's Internet of Things (IoT) Remote Visualization tool projects 3D digital assets communicating the asset's current state. This enables users to interact with the asset and its components to monitor performance, detect anomalies, and conduct necessary maintenance or repairs. FM OnBoard subscribers receive mixed reality training, guided maintenance, standard work procedures, and evidence recording to keep accurate maintenance and service records – all accessible through the mixed reality headsets.