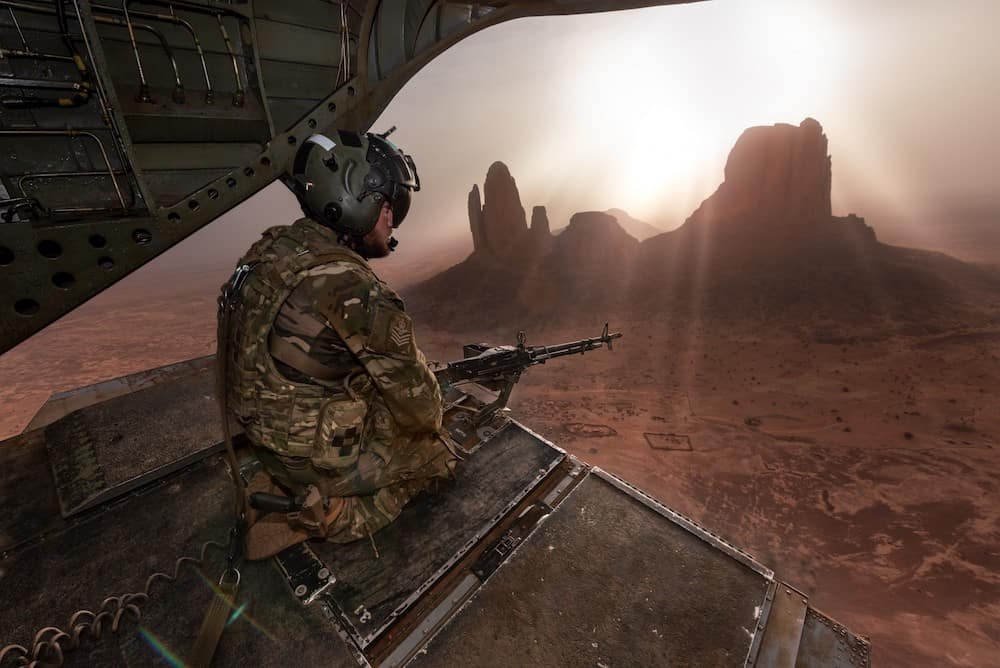 Inzpire Limited has signed a contract with the UK Ministry of Defence (MoD)'s Defence and Security Accelerator (DASA) to develop a prototype mixed reality deployable simulator over the next nine months.
The SAGE (Synthetic Aviation Gunnery Equipment) project will see Inzpire personnel working collaboratively with 22 Squadron Crew Served Weapons Instructors (CSWIs) and DASA personnel to deliver an air door gunnery simulator for rotary platform types.
Project SAGE will encompass the design, build, test, evaluation and development of the prototype, in order to support 22 Sqn's requirement for a live training alternative to deliver Joint Helicopter Command (JHC)'s Operational Shooting Policy (OSP).
In this collaborative project, Inzpire will be designing the simulator to support specific training objectives defined by 22 Squadron CSWIs.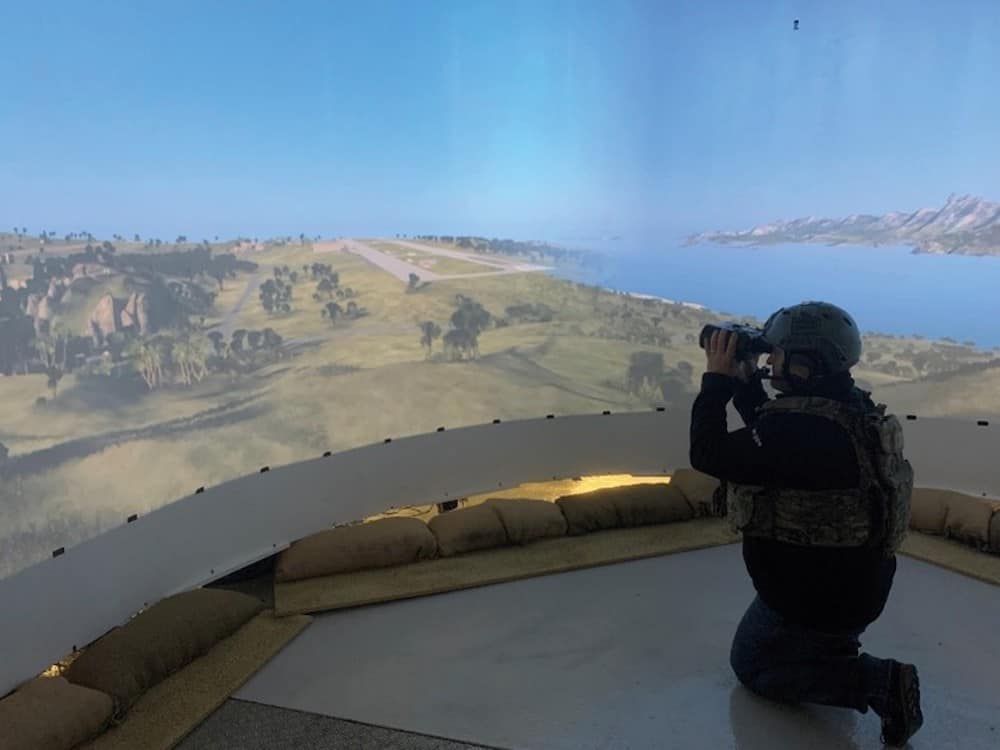 To ensure the project is supported by personnel with both practical and technical experience in the design, development and delivery of synthetic training products and exercise scenarios, experts from Inzpire's Mission Training Devices Division and Helicopter Services Division will be involved.
Royal Air Force personnel from 22 Squadron will also provide advice and support throughout the test and evaluation phases and be directly involved in trialing the product.
The Project SAGE team will undertake an initial design period, followed by a build test and acceptance phase before a series of tests, demonstrations and system development. Each phase will last approximately three months.
The simulator will demonstrate how commercial mixed reality technology can be used to deliver a deployable and cost-effective system, capable of rapid modification between different helicopter platforms and weapon types.
It is hoped the simulator development will identify opportunities for utilizing synthetic training in the future for JHC personnel across multiple platforms and weapons systems.
"Project SAGE provides a superb opportunity to work collaboratively with our DASA and JHC partners in exploring innovative solutions to support operational training in synthetic environments," said Steven Pook, Head of Mission Training Devices Division at Inzpire. "Inzpire personnel will bring their wealth of technical and operational experience to explore the potential of mixed reality technology and innovative weapons simulation to deliver deployable currency and competency synthetic training to JHC crews wherever they may be."
"Inzpire has always been committed to a development concept that sees products and services designed by users for users," said Jonny Priest, Inzpire Director of Operations. "This contract is another fantastic opportunity to work with the customer to create a revolutionary way of conducting this essential training at their base or on deployed operations."
An RAF spokesperson said: "The award of this contract will allow us to develop our aircrew training packages further, ensuring that we remain an efficient and modern Air Force fit for future operational demands across the globe."