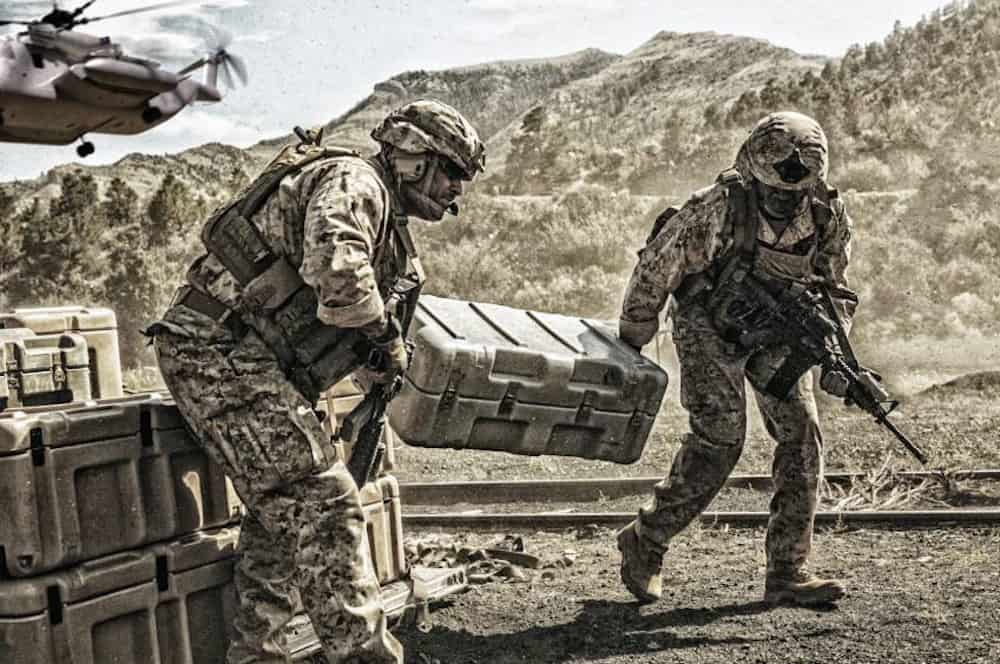 To offer the widest selection of cases, Peli Products has introduced 31 new case sizes to the innovative Peli-Hardigg Light Lift case line, a series of rotationally moulded cases, increasing the range to a total of 60 sizes.
The Peli-Hardigg Light Lift series cases are up to 30% lighter than traditional rotationally moulded cases, which means considerable logistics savings with less manpower and resources required.
The Light Lift case family is geared toward two or four man carry applications with a maximum 136 kgs. gross payload (total of case and content weight).
Peli-Hardigg Light Lift Series cases offer the same protection and pass the same MIL-SPEC testing as traditional Peli-Hardigg rotationally moulded cases.
This new line includes 60 of the most popular Peli-Hardigg single-lid case sizes with additional sizes coming up in the following months.
All Peli-Hardigg Light Lift Series cases are fully configurable with an initial offering of seven of the most popular colours.
The cases feature popular catch & strike hardware to tightly secure the lid and recessed handles to prevent shearing or snagging from outside forces.
Additional available configurable hardware options include plastic or metal handles, airtight construction using PRV valves, edge casters, locking hardware and humidity indicators.
Piero Marigo, Managing Director Pelican Products, Inc. EMEA, said, "The Peli-Hardigg Light Lift Series is a revolutionary step forward in materials, science and design that will ease the ever-present logistics burden by being easier to carry and less expensive to ship."