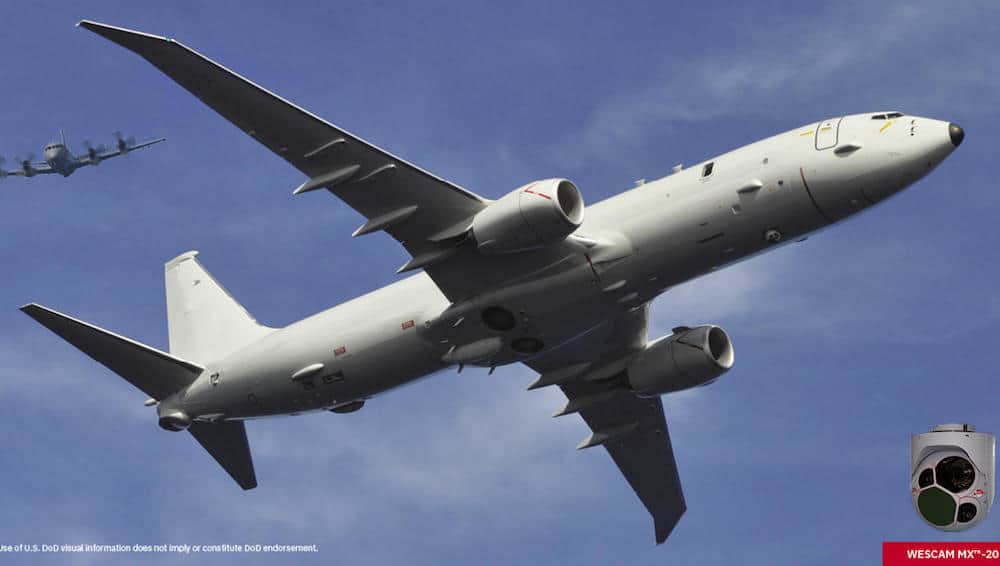 The U.S. Navy has selected L3Harris Technologies' Electro-Optical/Infrared (EO/IR) airborne systems to support its P-8A Poseidon maritime patrol aircraft, with deliveries set to be completed by the end of 2022.
The Navy have procured 19 WESCAM MX-20 sensor systems that will provide advanced, multi-spectral imaging capabilities for the Naval Air Systems Command P-8A fleet. The sensors support missions including anti-submarine and anti-surface warfare, intelligence, surveillance, reconnaissance and humanitarian response.
"L3Harris continues investing in sensor advancement to modernize surveillance aircraft with a level of performance and reliability that has set industry standards," said Kristin Houston, President, Electro-Optic Sector, L3Harris.
"WESCAM MX maritime systems are backed by more than four decades of engineering excellence, and leverage the knowledge gained from years of mission feedback."
L3Harris has supported Navy aviation programs for more than 20 years. The company has delivered more than 570 WESCAM MX-Series systems to the U.S. Navy, including the WESCAM MX-8, MX-10, MX-15 and MX-20.