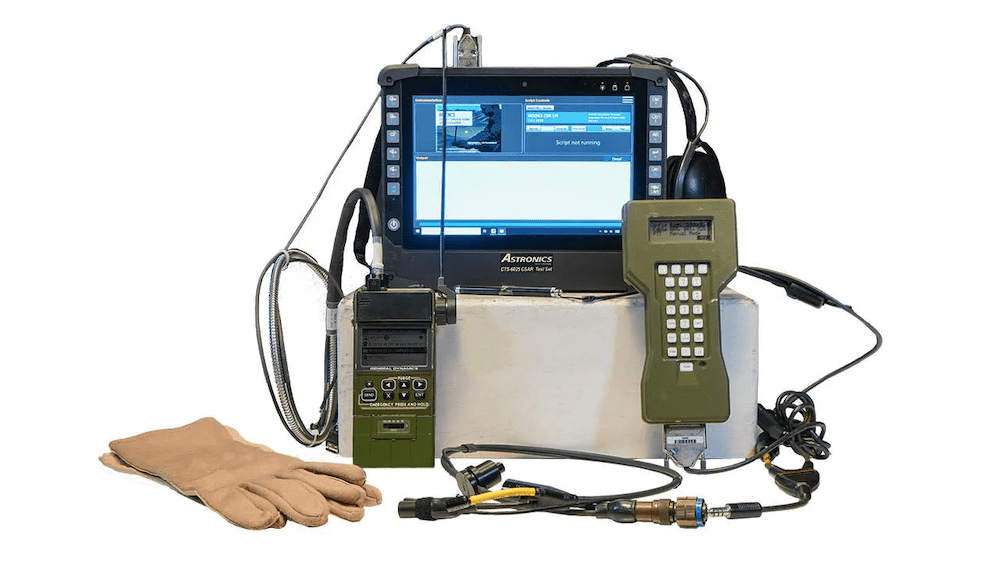 General Dynamics Mission Systems (GDMS) has been selected by the U.K. Ministry of Defense (MoD) to provide an additional 30 CTS-6025 Combat Search and Rescue (CSAR) Test Sets via a multi-million-dollar contract.
The order, executed by GDMS' U.K.-based distributor, Muirhead Aerospace, is based on the success of the 30 units that were delivered last year.
The CTS-6025 CSAR Radio Test Set combines more than 16 separate test instruments into one portable, upgradeable device, offering fault detection and operational verification for both the GDMS HOOK2 and HOOK3 radios. Combining these 16 instruments into one device significantly reduces the lifecycle cost and required maintenance.
"Our family of HOOK CSAR radios has helped save the lives of military personnel isolated or in harm's way during missions," said Ryan Orth, Vice President of RF Systems at General Dynamics Mission Systems.
"The CTS-6025 Test Set provides a quick, easy and reliable way to test the radios prior to deployment to ensure that they are configured properly and will work every time when failure is not an option."
The CTS-6025 test sets will be used by the U.K. MoD prior to missions to test and ensure that the HOOK3 CSAR System – which includes the HOOK3 Combat Survival Radio, AN/PRC-112G CSAR Transceiver and QuickDraw2 Interrogator – are configured and working properly.
The HOOK3 radio provides direct line-of-sight voice and encrypted two-way data communications to help combat search and rescue teams quickly and accurately locate and rescue downed pilots and isolated military personnel.
The script-driven test sets were designed specifically to make it easy for maintainers without extensive technical knowledge of the equipment by providing step-by-step instructions that yield clear pass/fail results. Users can also use the test sets to configure the radios with specific mission parameters, eliminating the need for additional provisioning equipment. The test sets are easily upgraded with the latest enhancements via software updates.
Since 2002, General Dynamics has delivered more than 39,000 HOOK combat search and rescue radios to 41 different countries.