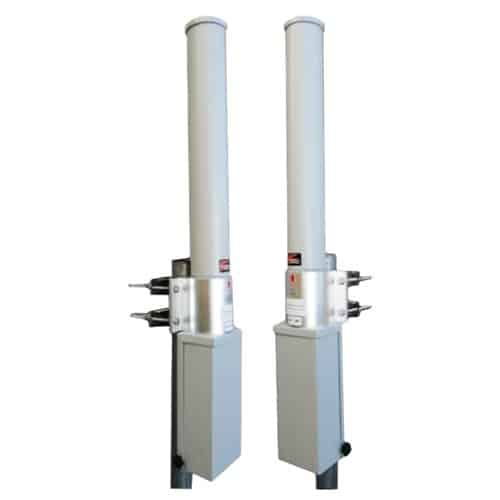 KP Performance Antennas have just introduced a new 5 GHz, dual-polarized Omni antenna with an integrated radio case that fits most popular Cambium and Ubiquiti radios.
KP's new Omni antenna covers 5.1-5.9 GHz bands with 13 dBi of gain and horizontal/vertical polarization. This antenna boasts a powder-coated metal case that protects both the radio and cables from direct rain and sun, reducing the chance of failure and simplifying installation with minimal taping of connectors. It also features 360-degree coverage will no null zones, 2×2 MIMO and a functional, easy-to-install mounting bracket.
"Not only is this new Omni antenna available with same-day shipping, it outperforms our competitors by 1 to 3 dBi and will not require a RF shield if using a UBNT radio," said Justin Pollock, Product Line Manager.