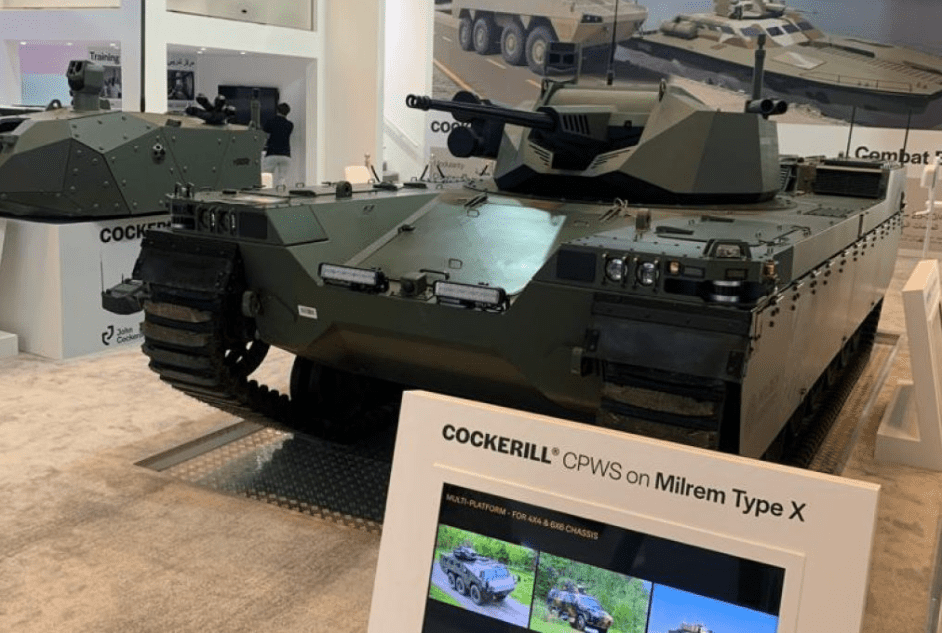 Milrem Robotics and John Cockerill Defense have signed a Memorandum of Understanding committing the two companies to mutual development and technical coordination in the area of robotics; specifically, for the development of mobile lethality systems as they apply to robotic or unmanned ground vehicles.
The agreement is wider than just providing for the firing of a lethality system from a robotic vehicle but involves the technologies that will allow the implementation of such systems into manned unit formations.
The two companies will mutually develop a vision for a wingman vehicle that adds to the combat capability, flexibility and firepower of conventional units. The Milrem Robotics / John Cockerill Defense team looks to be at the vanguard of the European Shared Defense Technologies.
Kuldar Vaarsi; CEO of Milrem Robotics: "The role of robotics will be to augment manned units and provide superior situational awareness, mobility and firepower. Robotic combat systems will help keep our troops from harm's way. John Cockerill Defense is an exceptional lethality systems provider with clear understanding of new requirements arising from robotic platforms. Closer cooperation helps us jointly improve the efficiency of future robotic combat systems."
Thierry Renaudin, President of John Cockerill Defense: "We at John Cockerill are enthusiastic about working together with Milrem Robotics. They have shown themselves to be fully committed to the unmanned ground vehicle concept, both for civilian and military use. A company with this laser focus gives us a glimpse into the future roles and missions of these technologies. I am excited to look around the corner at the future of armored vehicles."