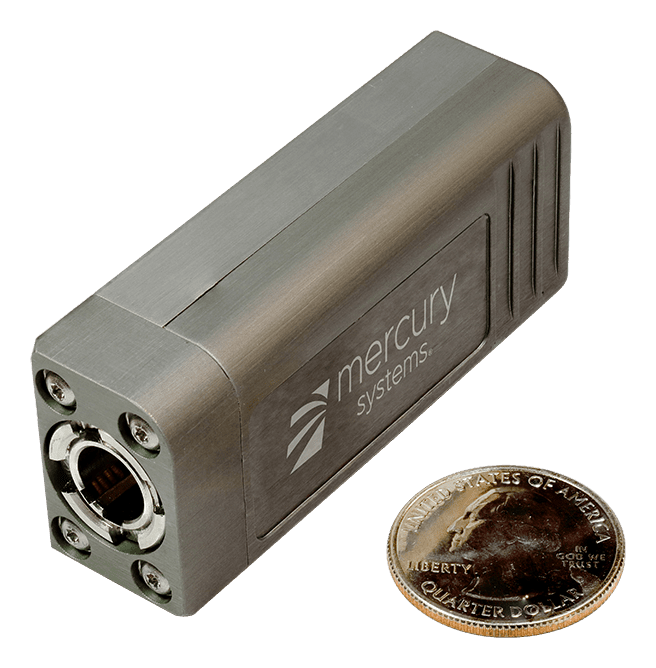 Mercury Systems Inc. has introduced the MissionPak SLC ultra-portable secure solid-state drive (SSD), ideal for mission-critical applications that require reliability, security and ruggedization.
Approximately the same size as a typical commercial USB flash drive, Mercury's secure SSD has been precision-engineered to withstand the harshest operating environments while simultaneously protecting sensitive data from cyberattack.
"As the preeminent commercial supplier of secure military-grade SSD devices, our latest MissionPak product sets the bar for handheld removable storage with revolutionary data protection," said Chris Opoczynski, vice president and general manager, Mercury Data. "It's ideally suited for customer applications where reliability, security and ruggedization are critical for mission success."
Optimized for applications such as command, control, communications, computers and intelligence (C4I) and avionics, MissionPak SSDs use AES-256 XTS encryption, the strongest available on the market today, have the latest generation of NAND flash technology and are packaged into compact, water-resistant, self-destructing form factors for secure use in harsh environments.
Able to clear themselves in less than 10 seconds to protect data, the MissionPak SSDs have the fastest erase time available in the market. The drives are available in 128 GB or 256 GB storage configurations, weigh only 80 grams (approximately 0.18 pounds) and fit in the palm of the hand.