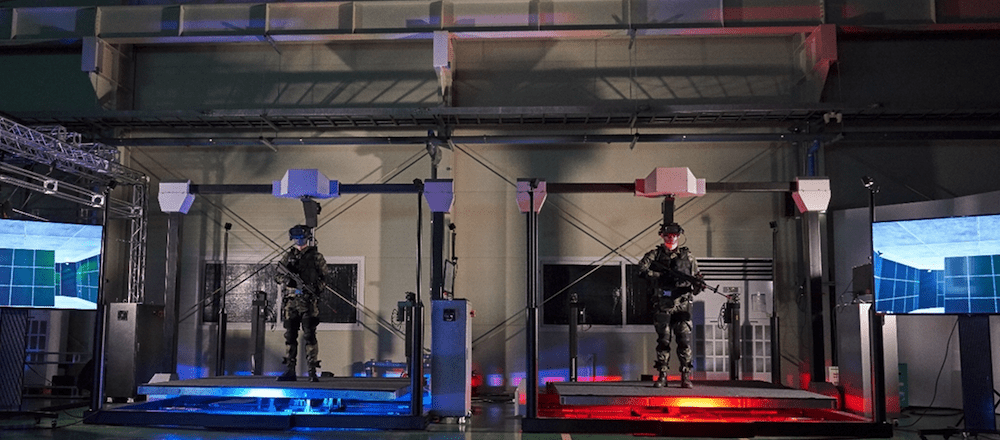 OPTIMUS SYSTEM, a developer and supplier of military training simulators, has expanded its entry into the global market with a Korean defense solution based on the company's Metaverse technology.
The Metaverse-based military training systems, DEIMOS, help to create various environments for professional military training, including precision shooting training, tactical behavior training, and observation training.
OPTIMUS SYSTEM provides a new concept of shooting drill environment based on a spatial synchronization technology, which precisely corrects and matches the physical location and direction of users and objects to a world of virtual reality from the trainee's point of view. This sets up a Metaverse military drill environment where trainees can react to each other as in real war conditions, enabling interactive combat, precision shooting without distorted target lines, and precision hit recognition hard to achieve in existing video shooting training equipment.
OPTIMUS SYSTEM developed the technology and system through joint research and development with the R & DB Foundation of the Korea Military Academy in order to localize the military drill simulator and build scientific training systems more effective and optimized for real war conditions.
This next-generation Metaverse-based military training system has been supplied to the Korean Armed Forces and applied to their training since its completion of development in 2019, and has started to be supplied overseas from 2021.
CEO Nam-Hyuk Kim said, "We plan to expand the development of scientific products to implement more effective, real war-like training systems based on the technologies of the fourth industrial revolution. Our company will lead the global Metaverse market with new ideas and differentiated technologies."