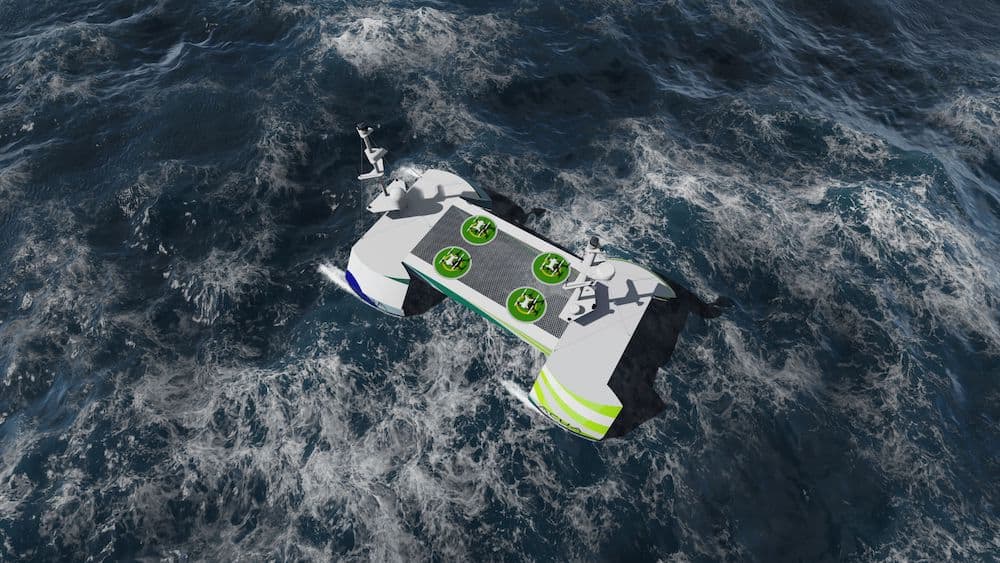 Microsec and ACUA Ocean have announced the signing of a Memorandum of Understanding (MoU) to develop new solutions for maritime cyber security as part of a collaboration research and development project, funded by Enterprise Singapore and Innovate UK.
Singapore-based deep technology company MicroSec Pte. Ltd, specializing in Internet of Things (IoT) security, and ACUA Ocean, developers of marine hydrogen systems, autonomous vessels and control systems, will be collaborating on next generation IoT solutions with a specific focus on multi asset swarm deployments.
The partnership will see MicroSec and ACUA Ocean deliver an advanced cyber solution technology that is resistant to quantum-based cyber attacks. According to the companies, current post-quantum security solutions are only partially quantum-resistant, or unable to offer security at the device or IoT level, and thus cannot be used to secure connected devices found in autonomous surface ships or aerial drones, or similar.
MicroSec solutions are computation, memory, and bandwidth efficient, and are therefore suitable for platforms where power, bandwidth and latency are constrained.
The project leverages ACUA Ocean's existing Approval in Principle from LR on hydrogen control system, bringing a new generation of cyber secure C4 systems for Unmanned Surface Vessels (USVs) to the market. Together the partners will work to accelerate the commercialization of autonomous swarms for multi-domain operations, enabling fleets of connected drone ships, subsurface and aerial assets to operate securely on deployment.
"Supply chains all over the world took a hit due to the pandemic and now are playing catch up to the demand of the global economy. The maritime industry has taken the brunt of that impact. However, the silver lining is that it has given us an opportunity to rethink supply chain resiliency. And resilient supply chains means finding sustainable solutions," said Dr. Vishram Mishra, CEO of MicroSec. "ACUA Ocean is a leading example of the type of innovation required to move traditional industries like maritime towards sustainability. But we cannot ignore the realities of the world, and with innovation and connectivity comes potential threats. Which is why we are excited about our new collaboration with ACUA Ocean. By working together, we will be able to demonstrate not only a more secured vessel, but also facilitate sustainability through cyber resiliency and as a result, introduce the most secured hydrogen-powered marine vessel for commercial-use on the planet."
"Cyber security must be at the forefront of autonomous system development. For far too long, the maritime sector has buried its head in the sand when it comes to the intrinsic risks of cyber attacks to vessel operations and onboard system and sensor data. As regulators implement higher criteria for onboard system security and redundancy we will see a rapid consolidation in the market where customers will demand world class cyber security as standard," said Dr Puneet Chhabra, CTO of ACUA Ocean. "Working with Microsec will help us accelerate our delivery of new and innovative C4 systems and builds on the work we've already achieved through our ISO27001 accreditation."