Skyborne Technologies has unveiled the Cerberus GLH – a man-packable combat unmanned aerial system (UAS) that features a five shot 40mm grenade launcher. The platform provides unprecedented operational flexibility, with direct aerial fire support for mounted and dismounted operations.
Integral is the Skyborne-developed HAVOC launcher, the electronically-actuated, 120 round-per minute weapon system that accepts standard NATO grenade rounds. The specific chamber can be selected in flight, meaning the correct effector can be chosen literally on the fly for the task. For example, a smoke marker round can designate an RV location or enemy stronghold, a flash-bang round can be fired through a window during an urban assault, and standard HE can be use for soft-skinned vehicles and dismounted combatants. All in the one mission.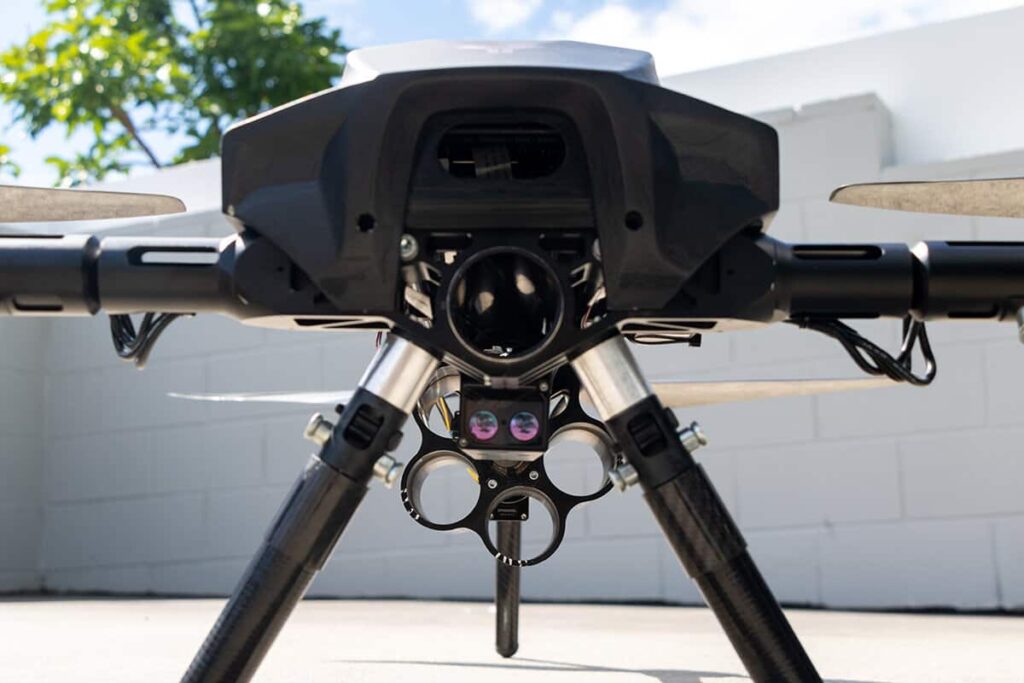 "The new Cerberus GHL is a natural extension of the single shot" commented Skyborne Co-Founder & CEO, Dr. Michael Creagh. "Most of our customers pointed out the shortcomings of the fire proven single shot Cerberus prototype, so we listened. The Cerberus GLH comes with our bespoke electronically-fired HAVOC grenande launcher. You get five 40mm standard rounds to put on target with only a minimal weight penalty."
The airframe design follows the design philosophy of the A-10 warthog. The UAV is built around the HAVOC 40mm Launcher, which adds to airframe strength and increases robustness to recoil disturbances.
Cost per shot with the Cerberus GLH's 40mm standard rounds makes the system attractive over loitering munitions, where the entire airframe is consumed with a fire mission. Cerberus GLH is man-packable, re-usable, re-loadable and has the additional advantage with the ability to perform Battle Damage Assessment.
The system is being further developed throughout 2021 and aims to reach TRL 7 by Q1 2022 in time for customer trials.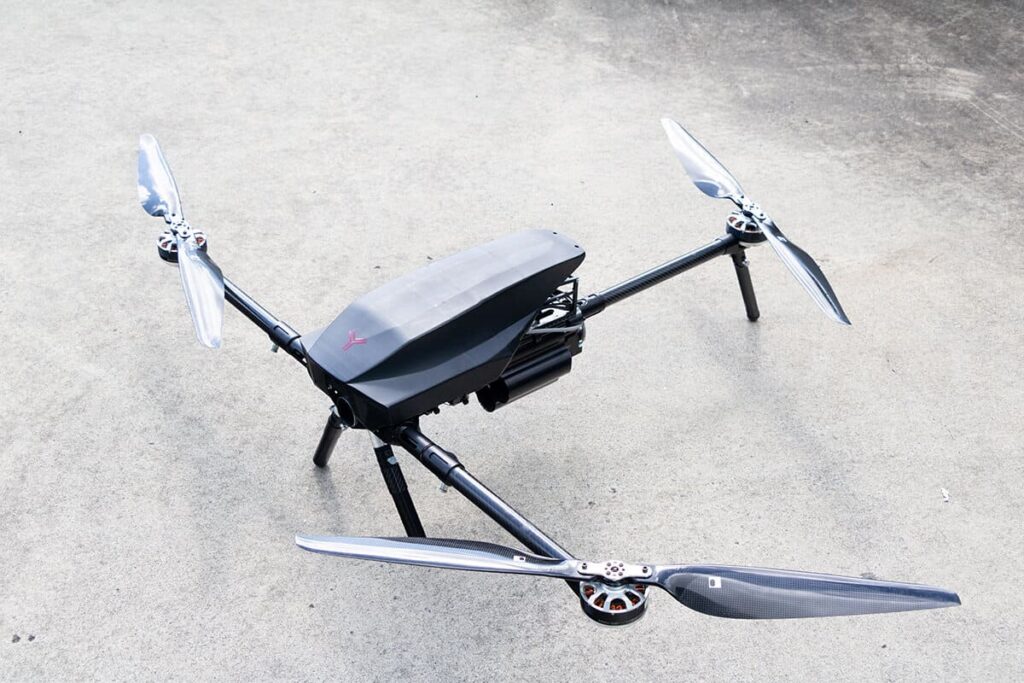 Cerberus GLH significantly upgrades the capabilities of the Cerberus GL single-shot 40mm prototype, including:
IP54 rating
A redundant smart battery system
Increased flight time
Increased number of rounds and operational flexibility
Quieter operation with Hinged blades
Night operations with IR imaging
Operational back-packable with removable arms and folding legs
Increased recoil robustness
The HAVOC launcher development is currently sponsored by a CDIC Sovereign Industry Capability Grant and developed with our weaponising partner – NIOA, whilst the Cerberus platform is taking part in the Australian Army's Dismounted Combat Program's Human – Machine Teaming experiments. The entire platform has a significant amount of sovereign Australian SME content, including in-house design and manufacture of the weapon system, airframe, flight computer controller and fire control system.
Skyborne Co-Founder & CBO, Adrian Dudok commented "Being an Australian SME, we're excited about the export opportunities within the FVEY and NATO communities. We've got strong customer interest from the US, Great Britain and other members of NATO. Skyborne is targeting customer trials in quarter 1, 2022 when our system reaches TRL 7".
Skyborne is excited to take Cerberus GLH development to TRL 9 and deliver true sovereign capability to the men and women serving to protect Australians and our allies.