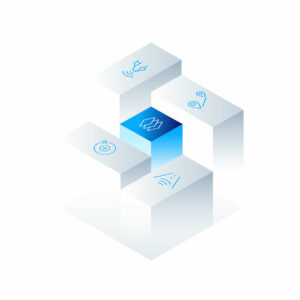 AEye, Inc. and Continental's jointly-developed HRL131 long-range lidar sensor was selected as the industry's best software platform by Tech.AD during a live voting session of autonomous driving technology leaders at Tech.AD USA conference in Detroit, Michigan.
Built on AEye's 4Sight Intelligent Sensing Platform, with its software-defined architecture and flexible scan patterns, the HRL131 platform can optimize sensing for any use case, offering a new level of safety and reliability for autonomous vehicles.
The HRL131 product is based on AEye's 4Sight, an intelligent sensing platform that is adaptable over time, can be updated over-the-air, and could support new business models and software revenue targets for automotive OEMs.
The platform uses adaptive targeting and intelligence in the data collection process, enabling it to increase and place resolution where needed throughout a scene, radically improving the probability of detection and the accuracy of classification.
Because it is adaptable over time, the sensor grows with OEM requirements, enabling customers to improve existing features, support new functionalities, and deliver OTA software updates that future-proof automotive development, paving the way for the software-defined vehicle.
"We are honored to be recognized by our industry peers for HRL131 product excellence, alongside our partner Continental," said Jordan Greene, co-founder and GM of Automotive at AEye. "The HRL131 tackles some of the most pressing challenges in passenger and commercial-grade automotive applications. Using AEye's adaptive sensing platform, the co-developed lidar system will help automakers increase safety margins, drive revenues, and future-proof autonomous development."
The HRL131 is a software-definable hardware unit for autonomous vehicles that dynamically adjusts its scan pattern to the optimal setting for any automated driving application in adverse weather conditions such as direct sun, night, rain, snow, fog, dust, and smoke. It features a range of 500+ meters and the ability to detect vehicles at 300+ meters and pedestrians at 200+ meters.
"By combining high dynamic spatial resolution with long-range detection and software-definability, the HRL131 long-range lidar sensor can handle the most difficult, dynamic environments for autonomous driving – from high-speed highway scenarios to densely packed urban roads – making it a critical component to enable the future of autonomous mobility," said Gunnar Juergens, VP Head of LiDAR Segment at Continental.
The HRL131 is a key component in Continental's full stack automotive-grade system for Level 2 to Level 4 automated and autonomous driving applications and is on track to be the first high-resolution, solid-state, long-range lidar sensor in the world to enter series production in the automotive market.