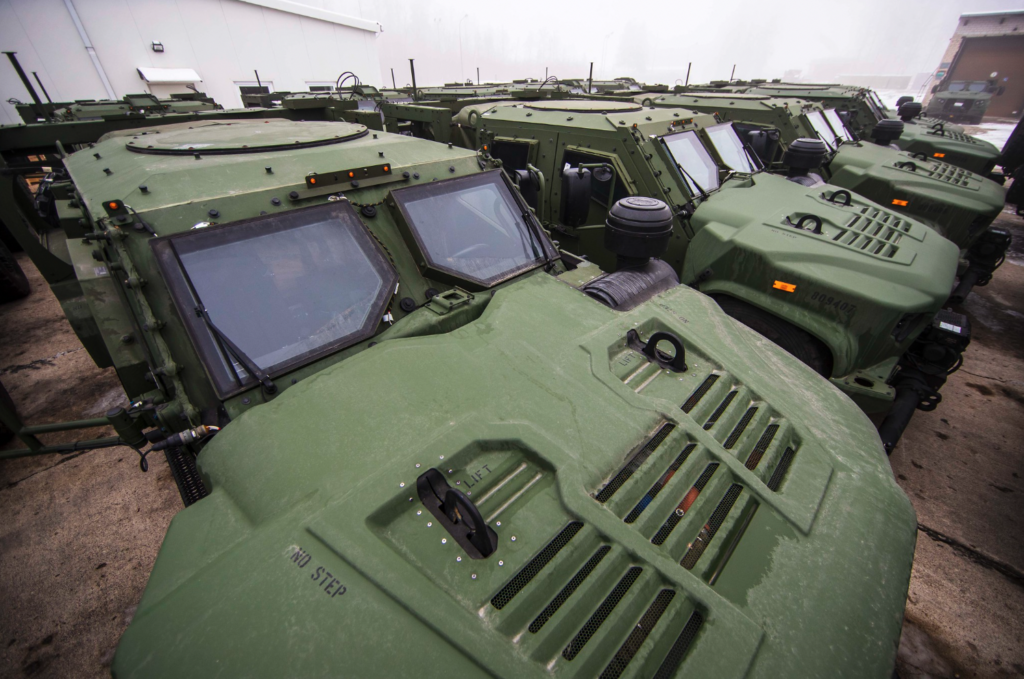 The Lithuanian Armed Forces has received the second shipment of 50 Joint Light Tactical Vehicles (JLTVs) from US-based Oshkosh Defense at its Depot Service in Mumaičiai, Šiauliai district.
In total, 200 JLTVs will be delivered to the Lithuanian Armed Forces as agreed in the contract between the Ministry of National Defence of Lithuania and the United States Government, signed in 2019.
The Ministry of National Defence signed a supplement of the contract additionally in October 2022 to acquire 300 more units of the JLTV which will arrive by the end of 2025.
Oshkosh Defense personnel are assembling the JLTVs at the Lithuanian Armed Forces depot. These company representatives will also integrate the Objective Gunners Protection Kit (OGPK) turrets onto the vehicles to prepare them for operational use by the Lithuanian Armed Forces.
These new JLTVs will be assigned within Lithuania's national Rapid Response Force, under the Lithuanian Armed Forces' Iron Wolf and Griffin Brigades battalions.
The first shipment of 50 JLTVs arrived in Lithuania in summer 2021 and is now successfully used by the Lithuanian military. 
"The Common Remotely Operated Weapon Station (CROWS) installed in part of the JLTVs enables the gunner to control the heavy 12.7 mm machine-gun from inside the armored vehicle," said Minister of National Defence Arvydas Anušauskas. "Daylight and thermal imaging cameras and a laser rangefinder multiply the efficiency of the powerful machine gun. We will have become more mobile and harder for the potential enemy to bite into."