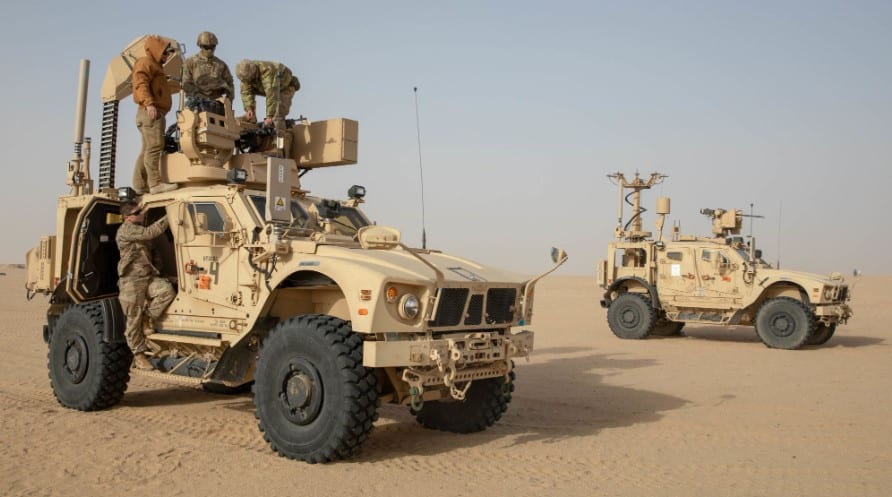 Leonardo DRS Inc. has announced it has been awarded a contract to provide additional counter unmanned aircraft system (C-UAS) platforms in support of US Army's Integrated Fires/Rapid Capabilities Office's on-going Mobile-Low, Slow, Small Unmanned Aircraft System Integrated Defeat System (M-LIDS) program.
In October 2022 DRS was awarded approximately $40 million, and in November 2022, the company was awarded approximately $20 million through a modification contract.
Under the existing indefinite delivery/indefinite quantity contract, the new task order requires DRS to deliver additional kinetic defeat vehicles and spares. According to Leonardo DRS, M-LIDS allows soldiers to detect, identify, track and defeat small UAS with electronic warfare and kinetic defeat systems. The M-LIDS system includes a mix of kinetic defeat effectors including the XM914 (30mm) cannon hosted by the Moog Inc.'s Reconfigurable Integrated-weapons Platform (RIwP) turret.
Aaron Hankins, Senior Vice President and General Manager, DRS Land Systems, said: "Leonardo DRS is proud to be a member of the M-LIDS team, and we appreciate the opportunity to deliver additional vehicles. Drones have become a dangerous threat to our warfighters. Delivering M-LIDS vehicles remains one of our highest priorities, and we are excited about this new task order."
Find suppliers & manufacturers of Military C-UAS Systems & Equipment >>