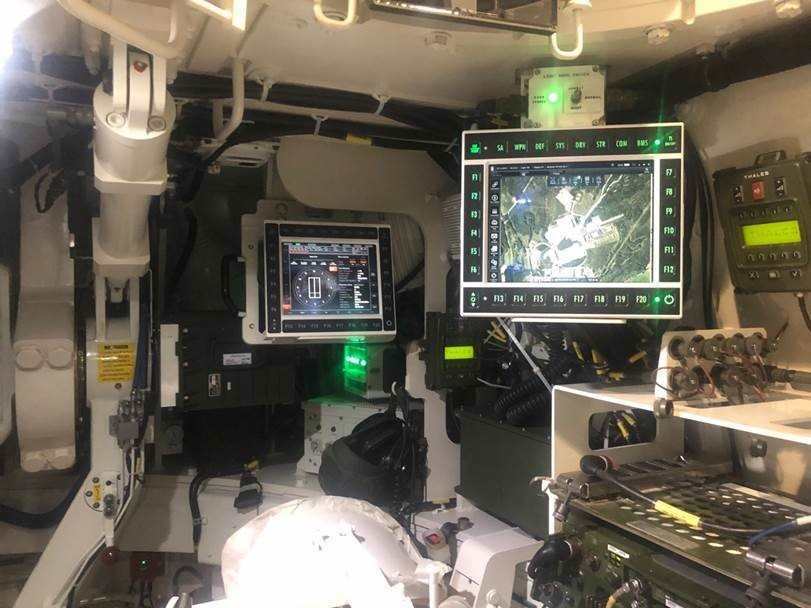 Kongsberg Defence & Aerospace (KONGSBERG) has signed a contract with Hanwha Defense Australia following an announcement by the Australian Government to procure Huntsman self-propelled howitzers and ammunition resupply vehicles. The contract, worth AUD 67 million, was originally signed in December 2021.
Hanwha Defense and KONGSBERG have built a close collaboration on vehicle digitization and integration of command, control, communication, and information systems in Hanwha's artillery vehicles. KONGSBERG markets this solution under the product name CORTEX, which is a future-oriented digital solution for combat platforms and command, control, communication, and information systems in general.
The solution, which will be delivered to Australia, has been developed in close collaboration with the Norwegian Defence Materiel Agency and the Norwegian artillery community, and is in operational use in Norway today. Variants of the CORTEX-solution are also used on other Norwegian platforms and form the base of cooperation between KONGSBERG and Norwegian and international industry.
Through this program, KONGSBERG will deliver both CORTEX Integrated Combat Solution (ICS) and Odin Fire Control System to the Australian Army. The program involves a significant, further development of the Norwegian VIDAR solution for K9 artillery, and it will generate both work in Norway and training at Kongsberg Defence Australia.
"It is great to see a product like CORTEX being chosen by other nations," said Brigadier Øyvind Kvalvik, Chief of Land Systems Division, Norwegian Defence Materiel Agency. "The product is a result of good cooperation and development between Norwegian defense sector and KONGSBERG, and it's an example of successful development of user-customized technology with important functionality and high reliability. A solution used by multiple actors provide a cost-effective solution for further development of the technology."
"KONGSBERG have made a significant investment in digitization solutions for future combat platforms," said Kjetil R. Myhra, Executive Vice President, KONGSBERG. "This contract shows the importance of close cooperation with the Norwegian user communities, and at the same time demonstrate that the solution we develop in Norway is world-leading. Agreements like this are important for Norwegian industry and it also provide great added value for the Norwegian Armed Forces, and support our investments in Australia."