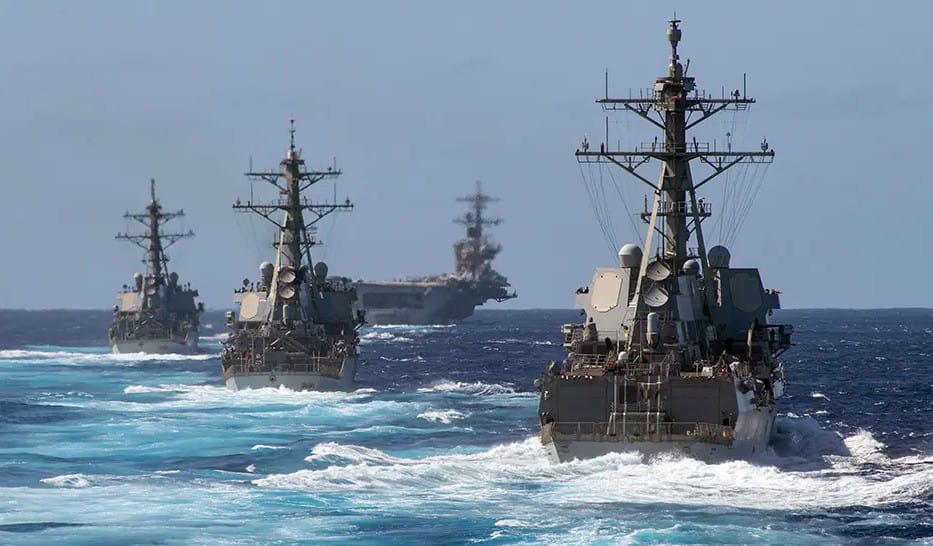 Cobham Satcom has been chosen by Inmarsat Government to supply new generation SAILOR XTR user terminals for the provision of fast, reliable and secure worldwide end-to-end commercial satcom for the US Navy Sealift Command's (MSC) Next Generation Wideband service.
Inmarsat Government will upgrade the primary MSC afloat network from Ku-band VSAT to the Global Xpress (GX) Ka-band under a 10 year, $578 million follow-on contract with the Defense Information Systems Agency (DISA) awarded in August 2022.
The roll-out will start immediately and includes replacing all existing Ku-band user terminals on MSC vessels with customized rapid deployment 1 meter SAILOR 1000 XTR and 0.6 meter SAILOR 600 XTR Ka-band VSAT terminals.
Cobham Satcom's user terminals are fully compatible with GX-R2 High Power requirements as well as GX upcoming satellites (GX6AB, GX10AB and GX7, 8 & 9), helping Inmarsat Government to provision a high performance, dependable and future-proof solution. In addition to GEO, the user terminal supports operation with Highly Elliptical Orbit (HEO) satellites (GX10AB), ensuring access to GX over the Arctic region.
Inmarsat Government's selection of Cobham Satcom's user terminal technology platform is in line with the MSC's demand for highly reliable and always available satcom in rough sea conditions. While SAILOR 1000 and 600 XTR are both designed and manufactured with premium quality and robustness that can be depended upon, Cobham Satcom's proven global support network was also said to be an important selection criterion as it will optimize user terminal installation during roll-out and resolve support issues quickly wherever vessels are in service.
Martin Buhl, Director Strategic Partners at Cobham Satcom, said: "Cobham Satcom is proud to build on our long-lasting commercial relationship and partner with Inmarsat Government on providing mission-critical global satellite communication solutions with exceptionally reliable, high-performance and globally supported user terminal technology as a foundation. GX is a powerful solution for fast, secure and uninterrupted connectivity especially when our field-proven robust and feature-rich SAILOR XTR user terminals are providing the on-board link to the network."
Steve Gizinski, President, Inmarsat Government, commented: "The provision of global, mobile connectivity requires an advanced network and well-engineered user terminals. We are confident in the proven capabilities of the Global Xpress network coupled with the SAILOR XTR user terminals to deliver the high quality service that the MSC missions demand and deserve on a global basis."
Find manufacturers of Satellite Communication Systems and suppliers of Military Satcom (MILSATCOM) technology for military and defense applications >>