Schneider Digital has released the following article that explains the creation of a new database of software that is capable of supporting 3D stereoscopic functionality and is compatible with the company's 3D PluraView monitors for military and defense applications. 
---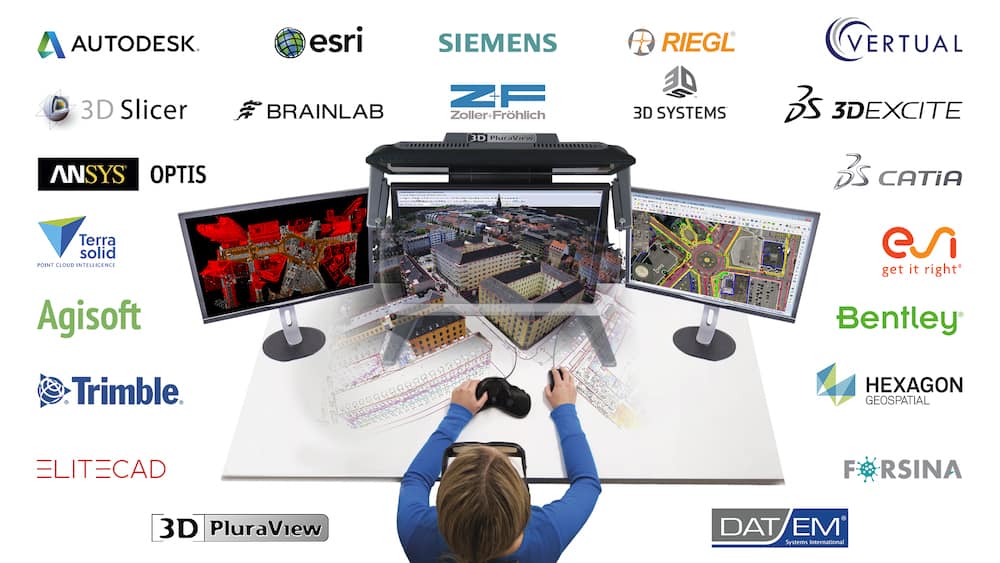 Many users from high-tech sectors such as geo-information (GIS, photogrammetry & LiDAR) often do not know which of the many software applications offered on the market are capable of stereoscopic visualization with spatial 3D-stereo and therefore true depth-perception, in contrast to the standard, flat and perspective, monoscopic representation.
After two years of intensive research and in cooperation with leading software manufacturers, Schneider Digital, recognized for its professional 4K/8K and VR/AR hardware solutions, has now published for the first time a global market overview of all 3D-stereo software solutions. More than 300 applications are currently listed and linked together with their creators in a monthly updated community-based database. The geospatial section includes leading 3D software applications from Esri, Hexagon, Bentley, Trimble, DAT/EM Systems, and Terrasolid, among many others.
Click here to access the database, which can also be downloaded as PDFs sorted by software name and by application>
Schneider Digital first checks the individual applications for their basic 3D-stereo functionality in order to then certify them individually for plug & play operation with its 3D monitors or the smart VR wall. The overview provides an open platform for users and software manufacturers on which they can quickly and easily find stereoscopic software solutions tailored to their requirements.
Through the continuous maintenance of this central database, in which all worldwide relevant 3D-stereo software applications are listed, Schneider Digital provides users with an always up-to-date orientation aid that helps show how their work processes and visualization quality can be improved using 3D-stereo technologies. Schneider's aim is to help as many software manufacturers as possible to effectively integrate stereoscopic image output options into their existing applications.
At a glance, this global market overview shows which of the available software applications really have native 3D-stereo capability. In other words – "which software is able to display 3D data true-to detail, holographically, as real objects in 3D space, and which software already has a 3D-stereo cursor?"
Following the vision of creating a comprehensive market overview of all relevant 3D-stereo applications, Schneider Digital tested more than 300 software applications for their 3D-stereo functionality. The company has already certified most of them for operation with its own passive 3D monitor systems, the 3D PluraView monitors. Schneider plans to further expand the database with video tutorials for 3D-stereo configuration settings as well as a list of all suitable stereo-capable professional graphic cards.
Josef Schneider, the project initiator and CEO of Schneider Digital summarized the goal of the project as follows: "Our vision is the continuous expansion of this market overview, creating a complete, community-based database of all relevant 3D-stereo applications. In addition to listing all manufacturers and applications, we also want to integrate the relevant documentation, 'how-to' guides and video tutorials for the software configuration there."