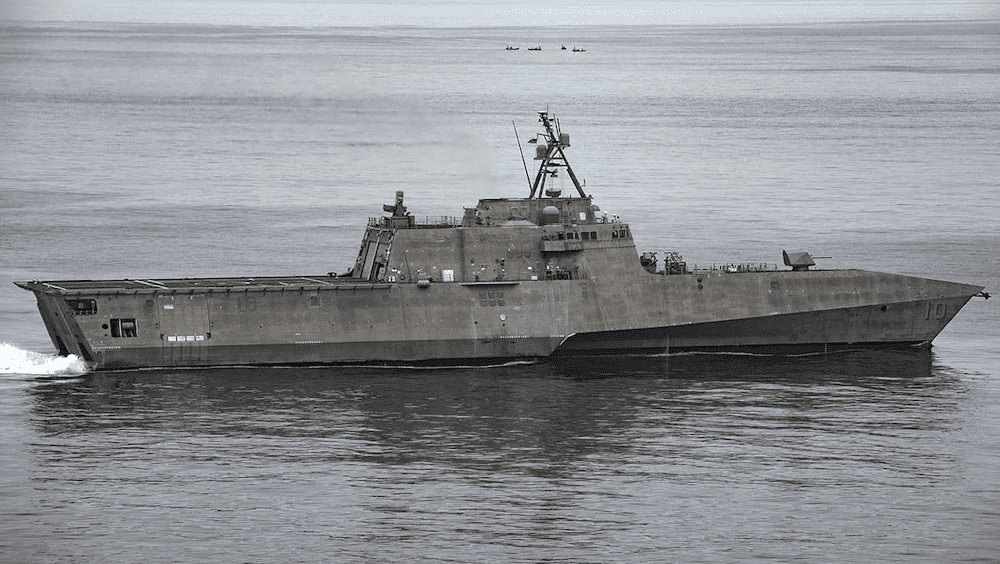 General Dynamics Mission Systems has been awarded a multi-million-dollar firm fixed-price contract from Northrop Grumman to manufacture storage containers for U.S. Navy Littoral Combat Ships (LCS).
The Reduced Weight Basic Operating Assembly (RWBOA) containers, developed specifically for the Navy, will be produced at General Dynamics' Marion, Virginia facility, with first delivery expected in December.
RWBOA containers are lighter than standard 20-foot shipping containers but still offer the same strength and durability. The containers will be used aboard LCS to house modular mission packages that equip the ship with specific mission capabilities needed to perform mine countermeasures, surface warfare or anti-submarine operations.
"The new Reduced Weight Basic Operating Assembly containers are a great example of how we have been able to leverage our expertise designing tactical shelters for the Army and tailor a solution that meets the specific needs of the Navy," said John Schulz, Director of Structures at General Dynamics Mission Systems.
"The new containers are extremely lightweight and will provide the Navy with enhanced corrosion protection in comparison to conventional steel container designs. The use of Reduced Weight Basic Operating Assembly containers provides the Navy with the essential flexibility and mobility they need to quickly transport and deploy the capabilities to support their missions while at sea."