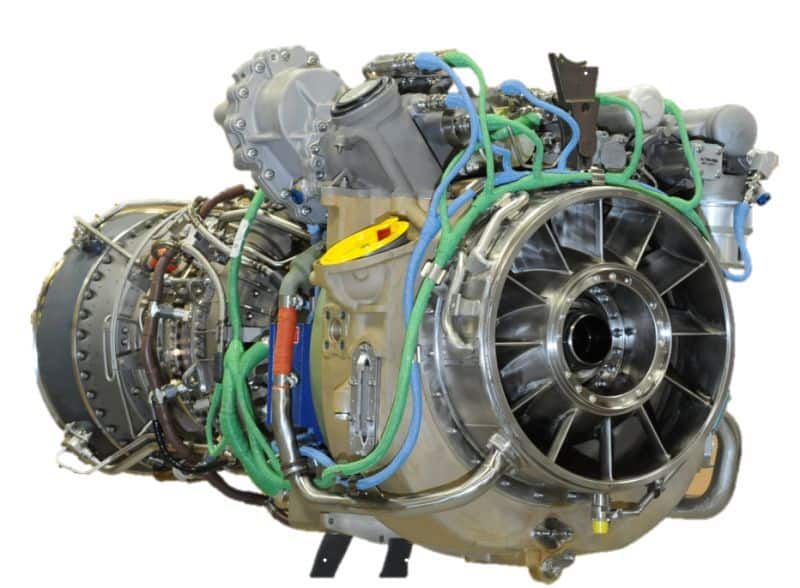 As part of a new contract announcement between the Government of Poland and PZL-Swidnik, the Polish company fully owned by Leonardo, Poland will receive 64 GE Aerospace CT7-2E1 turboshaft engines along with spare engines for its 32 Leonardo AW149 helicopters on order, with deliveries starting in 2023.
The CT7-2E1 engine shares many commonalities with the CT7-8E engine that powers the AW101 aircraft for the Polish Navy and T700-701D engines that power the Black Hawk aircraft in service with the Polish Special Forces and National Police.
GE's CT7-2E1 engines power the majority of Leonardo AW149 and AW189 helicopters in service today.
"After evaluating engine alternatives for the AW149 helicopter, we concluded that the CT7-2E1 engines best meet our needs from all aspects, such as performance, maintenance cost, reliability, and commonality with our existing Black Hawk and AW101 helicopters as well as the future Apache helicopters," said Brig Gen Artur Kuptel, Head of Poland's Armament Agency.
"The T700/CT7 engine's robust track record as a highly reliable, workhorse powerplant is indisputable," said Ron Hutter, vice president of turboshaft engine sales at GE Aerospace. "We are pleased that the Government of Poland has chosen the CT7-2E1 and will provide world-class support for these engines as well as other T700/CT7 engines that are currently operating in or will be delivered to Poland throughout this decade."
The T700/CT7 engine line has become increasingly more powerful and reliable since its inception. Many technological advances have been incorporated into the subsequent growth versions. Current models in the 2,000-3,000 shaft-horsepower range retain the proven features and operating characteristics of earlier versions while delivering enhanced performance.