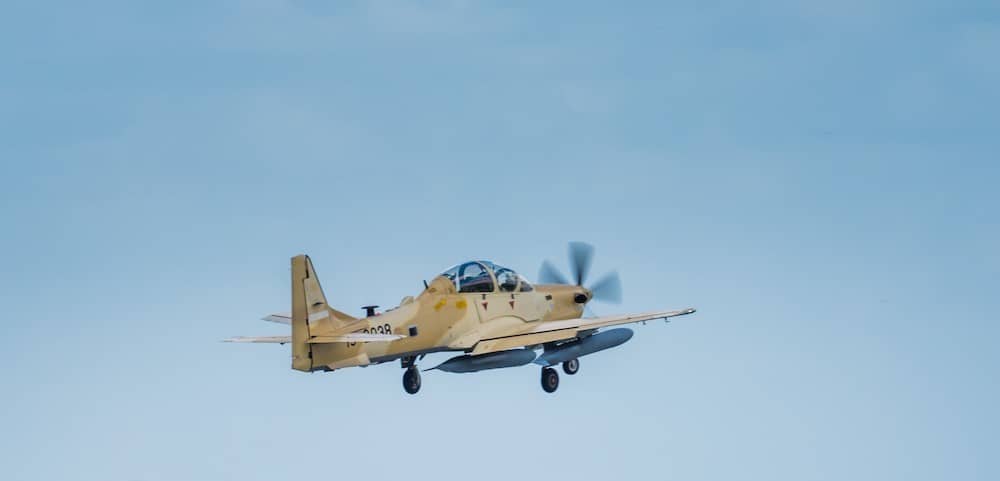 Sierra Nevada Corporation (SNC) and Embraer Defense & Security released photographs of the first batch of 6 of 12 A-29 Super Tucano light attack, combat and reconnaissance aircrafts departing from the U.S. in July for delivery to the Nigerian Air Force (NAF).
The A-29 Super Tucano is the most reliable and cost-effective solution for basic through advanced flight and combat training, close air support operations, Intelligence, Surveillance and Reconnaissance (ISR), counter-insurgency and irregular warfare scenarios.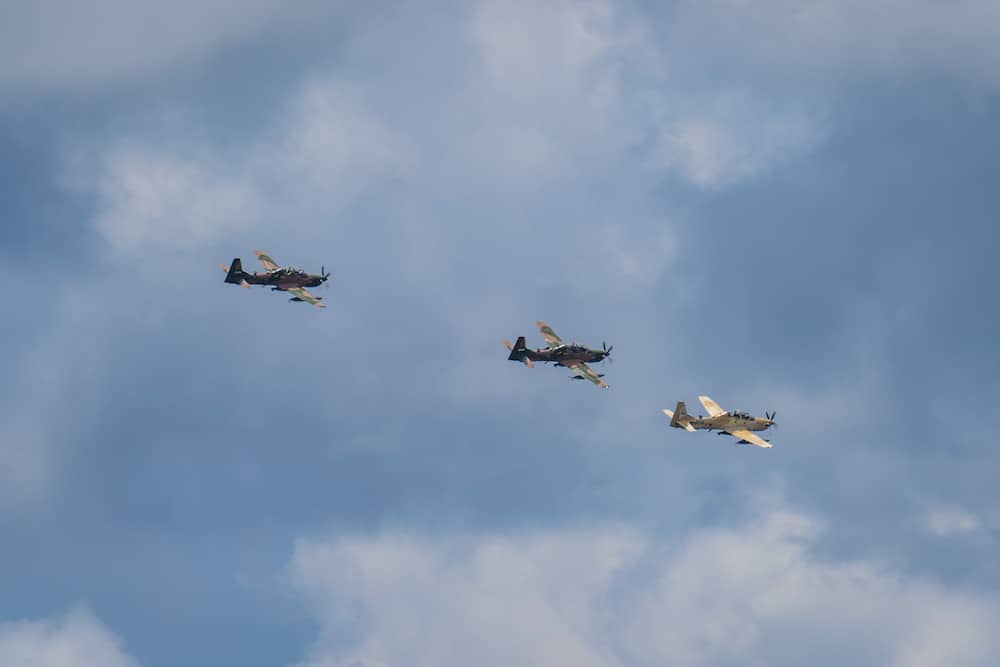 Under the contract, SNC and Embraer will deliver ground training devices, mission planning systems, mission debrief systems, spares, ground support equipment, alternate mission equipment, contiguous U.S. interim contractor support, Outside of Continental U.S. (OCONUS) contractor logistic support and field service representatives for OCONUS support.
Built in the U.S., the A-29 has been selected by 16 air forces worldwide. The A-29 is a versatile and powerful turboprop aircraft and is known for its rugged and durable design, which allows it to perform operations from unimproved runways and at forward operating bases in austere environments and rugged terrain.
The A-29 is the only light attack aircraft in the world with a U.S. Air Force Military Type Certificate.