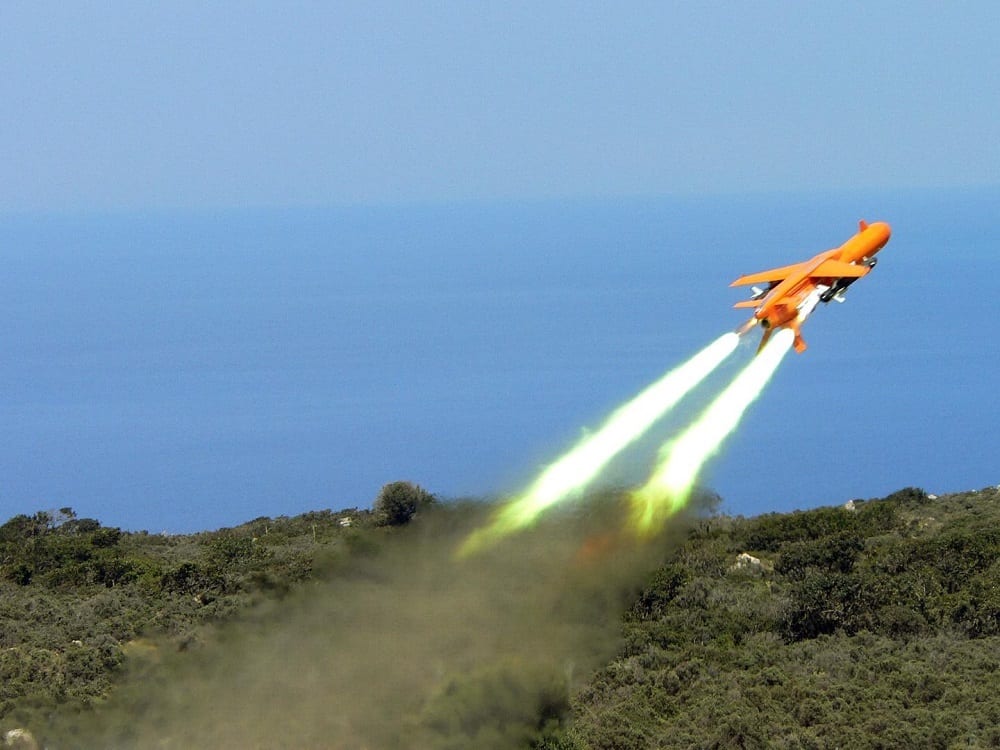 Leonardo has been awarded the first contract for its Mirach 100/5 V2 target drone, an evolution of the Mirach 100/5 featuring a range of mid-life upgrades. 
The Mirach 100/5 V2 was selected in an international competition and secured a contract for 10 drones which feature new engines, advanced new avionics and enhanced reliability, as well as their ground control station and associated training, spares and support. Deliveries are due to commence in the second half of 2022.
Armed Forces use Leonardo's target drones to simulate enemy airborne threats during training exercises, allowing them to launch air-to-air and surface-to-air missiles at realistic targets. The target drones can appear on sensors as a range of threats from enemy aircraft to guided missiles, ensuring that training for weapon and radar operators is as true-to-life as possible.
The Mirach 100/5 target is a widely used training drone operated by international navies and air forces. Sixteen armed forces including Belgium, Denmark, France, Germany, Greece, Italy, Spain and the U.K. have trained with the Mirach 100/5. 
In order to keep the Mirach 100/5 relevant for current and future requirements, the V2 model features a new engine, advanced avionics, improved reliability and the removal of obsolescence from the system. With this upgrade, the Mirach 100/5 V2 is ready to simulate the latest, high-performance threats for years to come.