As part of their long-standing technology partnership, Enterprise Control Systems (ECS) and TCI International have released the BlackTALON counter-drone system.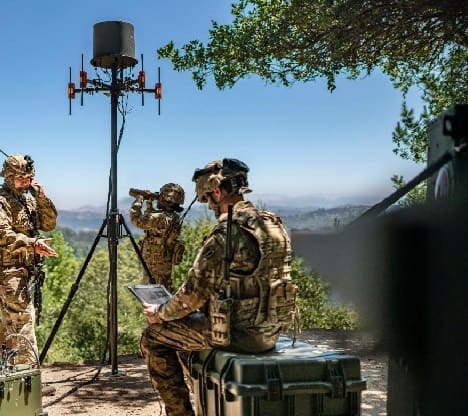 The companies are both part of SPX Corporation and under this partnership, they have produced a series of counter-drone solutions. BlackTALON is designed to provide Radio Frequency (RF) detection, location, identification, tracking and RF inhibition of drones for security agencies and defense organizations. The addition of radar and electro-optical sensors allow for more robust, data fused detection, tracking and defeat.
The system incorporates active RF (radar) and passive RF sensors for drone detection, identification, location and tracking; an electro-optical for drone verification and video tracking; and a multi-channel RF inhibitor for drone defeat. Its capability is delivered using TRL9 components, proven in combat operations through multiple deployments in hostile territories and harsh environments.
ECS and TCI, under the SPX Corporation's Communications Technology (CommTech) group, are maturing capabilities to address evolving threats in the RF spectrum battlespace. Together they design and manufacture Tactical Data Links (TDL), RF detection and location systems and RF inhibitors, including counter-drone and counter Radio Controlled Improvized Explosive Device (RC-IED) jammers.
The companies' combined experience in the RF, EO, C2, and counter-drone domains for military applications ensures high performance, reliability and availability of the BlackTALON solution.
Key features:
Multi-sensor detection and tracking (active and passive)
Long range, directional multi-band RF inhibition defeat
Intuitive user interface
Automated operations
Fully integrated solution
Scalable, modular and easily deployable 
Find suppliers & manufacturers of Counter-Drone Solutions for Defense >>