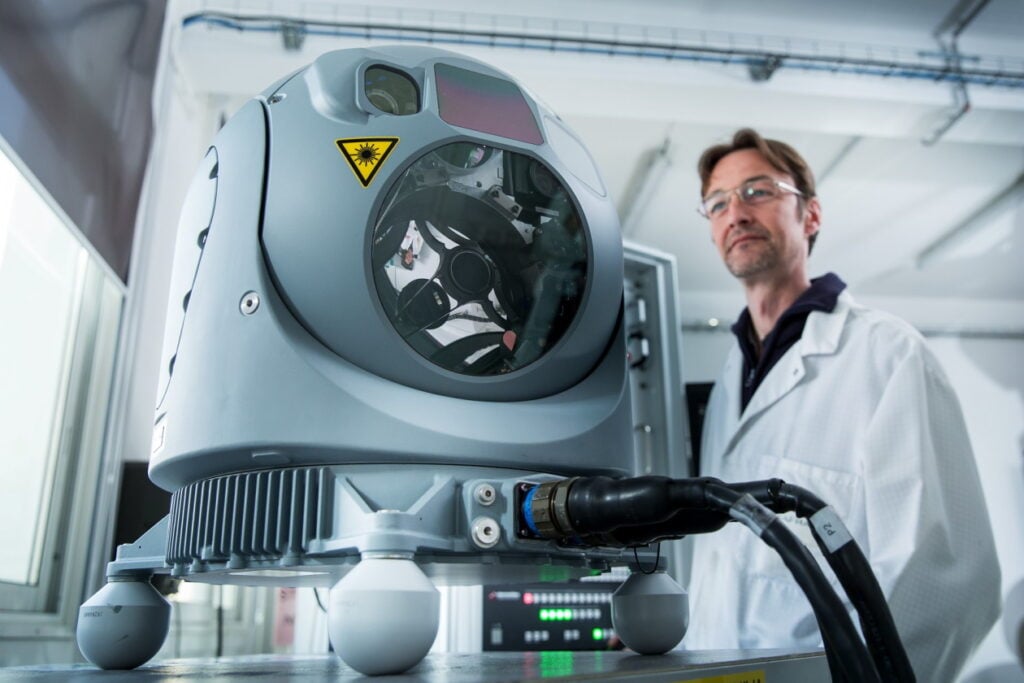 Safran Electronics & Defense has confirmed that its Euroflir 410D electro-optical system has been selected by the French defense procurement agency DGA (Direction Générale de l'Armement) for integration into the Beechcraft Super King Air 350 "VADOR" (Vecteurs Aéroportés de Désignation, d'Observation et de Reconnaissance) designation, observation and reconnaissance aircraft, which is to be deployed by the French air force.
Capable of detecting and identifying threats at ranges of up to several dozen of kilometers, the Euroflir 410D will enable French forces deploying the VADOR to carry out intelligence, surveillance and reconnaissance (ISR) missions undetected, during the day or at night and in all weather conditions.
The Euroflir 410D, developed and produced in France by Safran, is a compact, modular unit offering excellent observation performance in all visibility conditions, largely due to its very long range multispectral telescope and high-performance line-of-sight stabilization system.
According to Safran, this latest selection confirms the company's European leadership in the highly demanding market for advanced optronic systems on helicopters, drones and reconnaissance aircraft.
Find suppliers & manufacturers of Electro-Optical Systems >>