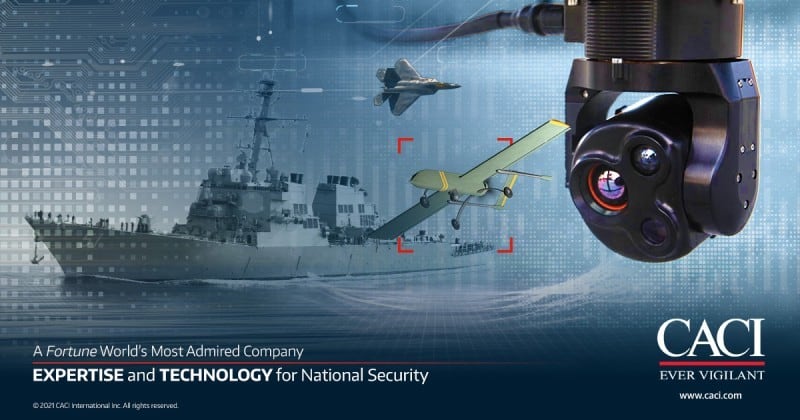 CACI International Inc. will support the U.S. Naval Surface Warfare Center, Crane Division under a new U.S. Department of Defense Information Analysis Center (DoD IAC) multiple-award contract for counter Unmanned Aerial Systems (cUAS).
CACI will provide advanced engineering research, analysis, and development of mission technology to enhance the capabilities of aircraft mission systems for cUAS.
The five-year, $80.5 million task order will modernize components and systems on both manned and unmanned platforms including the EP-3E, P-8A, MQ-8, and MQ-25 UAS for the U.S. Navy, U.S. Army, U.S. Air Force, and U.S. Coast Guard.
CACI will develop next generation technology for Intelligence, Surveillance, and Reconnaissance (ISR) and Electronic Warfare (EW) mission systems, and survivability systems while providing all aspects of logistical support required to meet operational demands.
"Backed by the world's largest threat signals library and more than 1,200 systems deployed globally, CACI offers technology for any cUAS challenge or mission," said John Mengucci, CACI President and Chief Executive Officer.
"Working with the Navy, we will continue to provide the most advanced capabilities to detect, track and defeat emerging threats to our national security, protecting people and places in any environment."