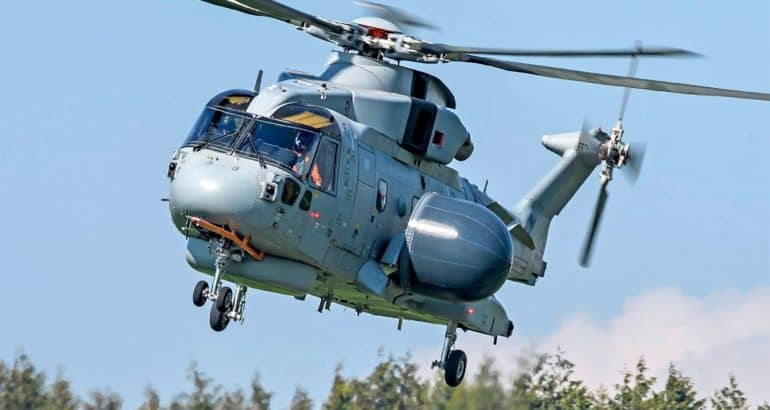 The first Merlin 'Crowsnest' helicopter, which scours the skies with its radar looking for potential threats, will now begin operational training, ahead of the maiden deployment of HMS Queen Elizabeth this spring.
The distinctive looking helicopter's large radar dome or 'bag' sticks out from the fuselage, earning the aircraft the affectionate nickname of 'baggers'. It will provide airborne surveillance and the control of other aircraft (known as ASaC) in the carrier's strike group.
The new generation of 'baggers' pick up the mantle of the Navy's veteran Sea Kings of 849 Naval Air Squadron (now retired), and like their predecessors will be based at Royal Naval Air Station Culdrose, which also provides anti-submarine Merlin aircraft to protect the Fleet.
Training by aircrews to use the new system, which allows crews to conduct air and missile defence as well as strike command and control, has been underway since the autumn.
"The delivery of this first aircraft at Culdrose represents an enormous amount of hard work, dedication and passion across the defence and industry enterprise. It marks a significant moment for the Royal Navy as we become a carrier task group navy capable of deploying around the world as a sovereign group or with our allies," said Captain Stuart Finn, the Commanding Officer of RNAS Culdrose.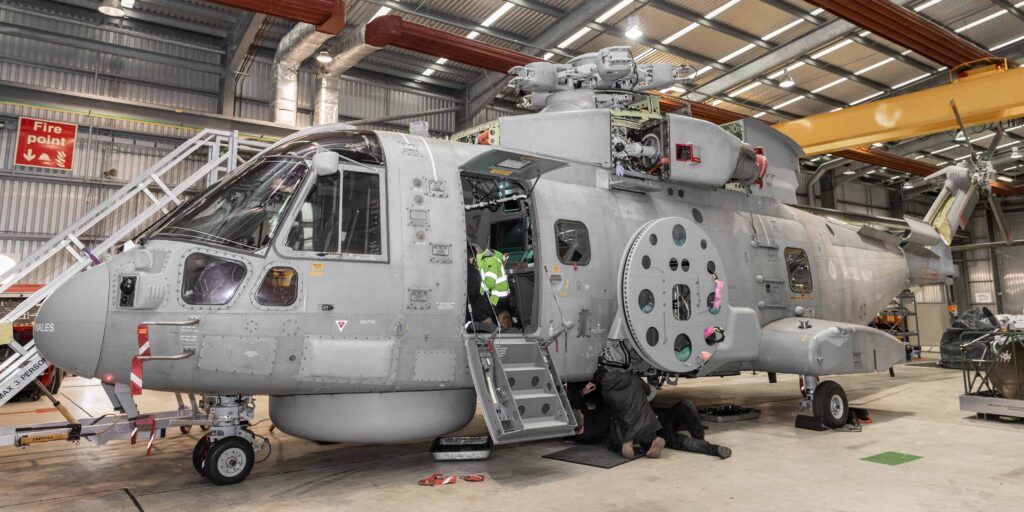 "It is especially poignant that these aircraft are based here at Culdrose, the home of 'the eyes of the fleet', and we are proud of our association with airborne surveillance and control and before that, airborne early warning. These aircraft will work side by side with the rest of the Merlin Mk2 force to provide a world-class line of defence for our global navy, adding above water expertise to our already renowned submarine hunting skills," added Finn.