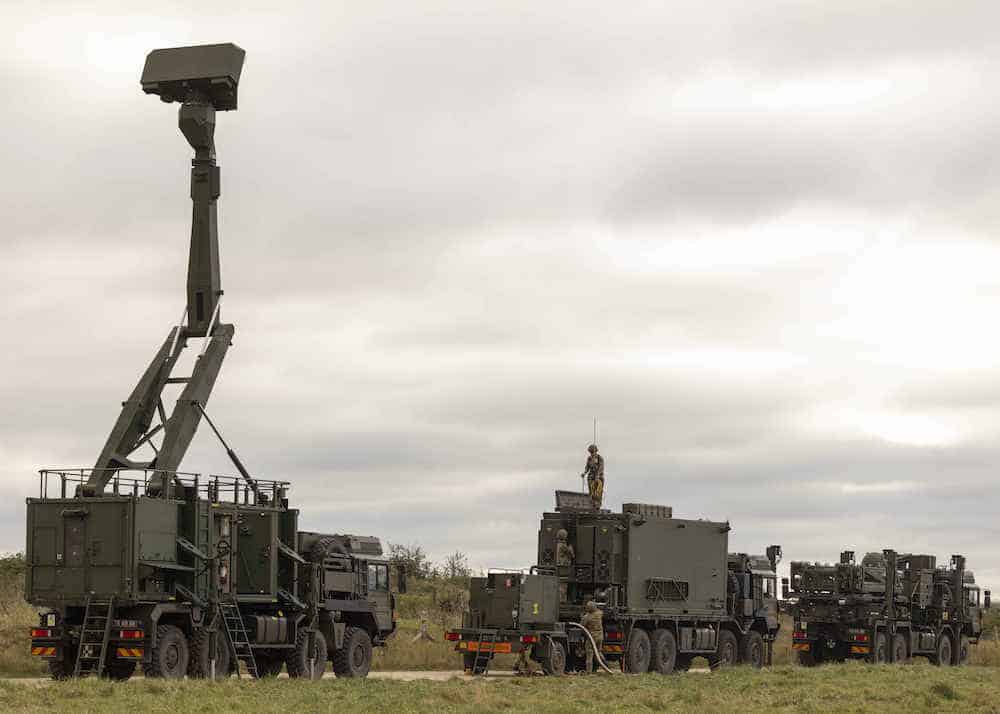 The British Army's Royal Artillery (RA) has received the new Sky Sabre ground-based air defense system from the U.K. Ministry of Defense (MoD)'s Defense Equipment & Support (DE&S) agency. The new system is replacing the Rapier system that has been operational since the 1970s.
The totally integrated system has been accepted into the RA arsenal, providing a step change in the force's medium-range capability and, with it, unprecedented speed, accuracy, precision and target acquisition.
Sky Sabre is operated by 16 Regiment Royal Artillery, part of 7 Air Defense Group, based at Baker Barracks on Thorney Island, West Sussex. The regiment is rolling out an extensive training package to transition from Rapier.
"Sky Sabre is so accurate and agile that it is capable of hitting a tennis ball-sized object travelling at the speed of sound. In fact, it can control the flight of 24 missiles simultaneously whilst in flight, guiding them to intercept 24 separate targets. It is an amazing capability," said Maj Tim Oakes, Senior Training Officer for the training program.
Sky Sabre features three main elements: the Surface to Air Missile Center (SAMOC) command and control, a Giraffe Agile Mutlibeam (GAMB) radar, and the Land Ceptor launcher and missile.
Rafael is responsible for supplying the SAMOC. SAAB supply the GAMB, which is already in-service with 49 Battery 7 Air Defense Group, and MBDA supply Land Ceptor through their long-term enabling contract with MoD.
"I am very proud that DE&S has played such a key role in delivering this world-class networked air defense capability to the British Army," said Dr Simon Dakin, DE&S Director Integrated Battlespace Operating Center. 
"Delivering Sky Sabre has been a complex, collaborative endeavor, working closely with the Army, Royal Air Force and weapons teams, together with international industrial partners – a great team achievement."
16 Regiment Royal Artillery is now accepting into service the first tranche of this significant upgrade in the U.K.'s ability to defend itself from the air. Sky Sabre can be configured to operate in all parts of the globe, meaning it can be expected to see service world-wide, much like predecessor Rapier.
The Commanding Officer of 16 Regiment Royal Artillery, Lieutenant Colonel Chris Lane, added, "We will be able to compete with our peers and take on some of the toughest adversaries. It gives us a capability we have not had before; this new missile system with its new launcher and world-class radar will absolutely put us at the forefront of ground-based air defense."