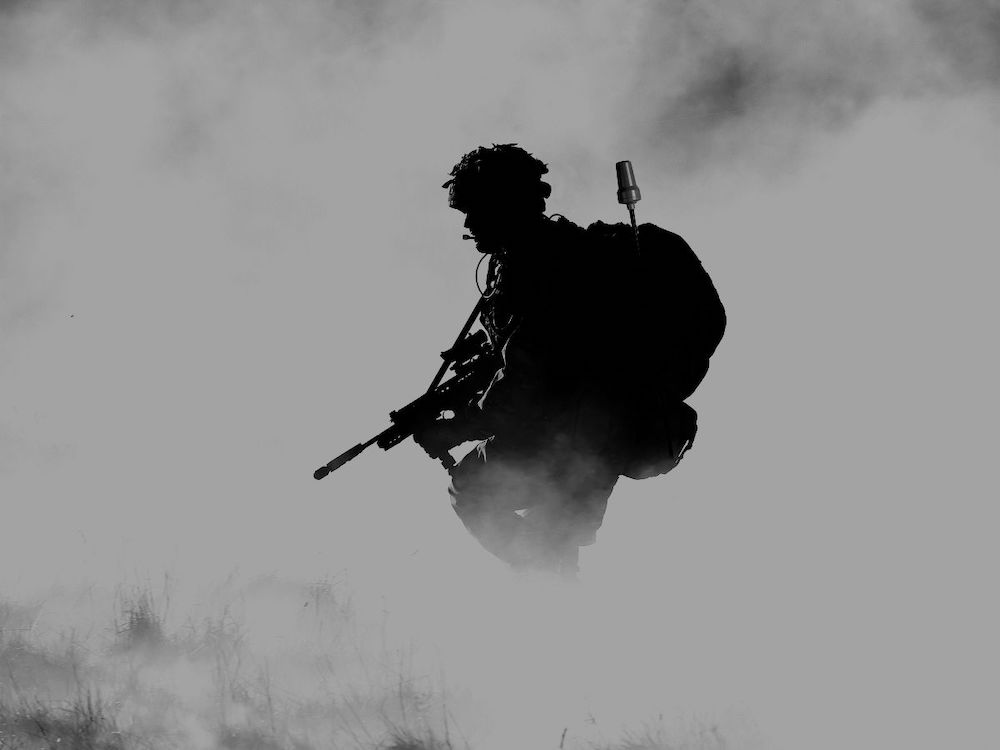 Spectra Group, in partnership with Inmarsat, has successfully demonstrated cross-country, multi-site tactical communications of Inmarsat's L-TAC service to the US Department of Defense using its SlingShot system.
SlingShot has been widely adopted and is operationally proven by USSOCOM with over 4,000 units deployed. Over the last year, Spectra Group has been broadening and deepening its engagement with the US military, demonstrating the wide range and utility of the SlingShot system when combined with existing in-service radios and the Inmarsat L-Tac service.
Spectra Group participated in the US Army's Fires Center of Excellence Battle Laboratory MFIX 2022 in late 2022. This experiment utilized the currently fielded SINGARS VHF radios, AFATADS digital transmission devices and paired with Spectra's SlingShot system using the Inmarsat L-TAC service. The LRPF Battle Lab conducted hundreds of digital 'Calls for Fire' in two days over vast ranges. The experiments proved that Forward Observer teams over 600 miles away could still rapidly deliver precision fires over existing VHF radios, with SlingShot fitted, delivering lethal effect within 90-120 seconds. The addition of the operationally proven SlingShot's system as a bolt on capability enhancement can enable traditional maneuver formations to engage threats at vast ranges previously unimagined without replacing its communications infrastructure.
This US DoD multi-site demonstration was conducted from Reston, Virginia, as well as locations in Colorado Springs, Colorado and Fort Liberty, North Carolina. The L-TAC service combined with SlingShot delivers global, satellite-based Beyond Line Of Sight (BLOS) communications at fixed sites and on the move for Ultra High Frequency (UHF) and Very High Frequency (VHF) radio users. 
A key component of the demonstration was to prove the ability of SlingShot, fitted to existing radios and using L-TAC to augment existing DoD UHF SATCOM capabilities globally by scaling to many users over a vast coverage area. This included the ability to extend all L-TAC nets to dislocated, major headquarters locations that could be anywhere in the world utilizing digital, RF-Over-IP technology.
The enthusiasm to trial the SlingShot system extended to 1st Marine Division based in California, when they wished to exercise the vast ranges associated with their Indopacific area of operations, by combining the exercise with one of their new littoral regiments based in Japan.
This experiment proved the ability of SlingShot fitted to existing in-service radios to allow Commanders to communicate securely while on the move and well beyond line of sight of others. Additionally, the employment of SlingShot provided unparalleled interoperability of tactical UHF and VHF frequency radios with a minimum training burden.
Simon Davies, CEO of Spectra Group, said: "We are very proud of Slingshot's operational pedigree and how successful it has been in solving the communications challenges faced by both specialist and regular forces when deployed globally in austere locations. These experiments continue to prove the true ease and utility of SlingShot combined with the Inmarsat L-TAC service to deliver secure voice, data and text at scale on any legacy system for the US DoD anywhere in the world."