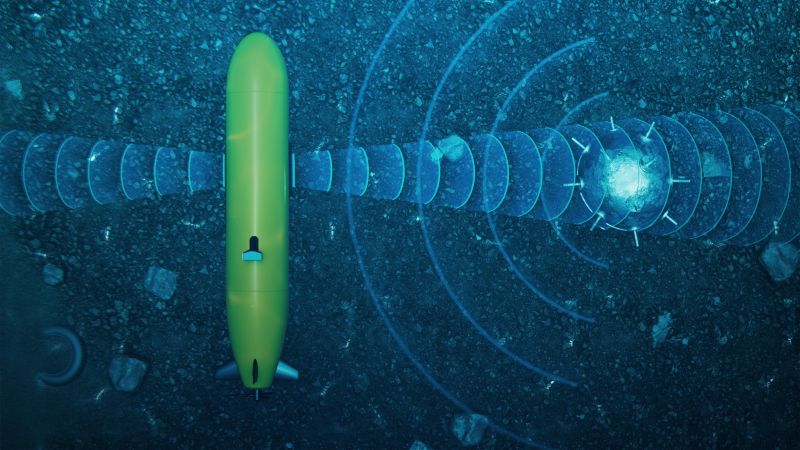 The Belgian Navy has renewed licenses to continue using SeeByte's software solutions to assist its fleet of Autonomous Underwater Vehicles (AUV) and the Belgian-Netherlands Naval mine warfare school, EGUERMIN.
As part of the renewal, SeeByte will provide the latest version of its multi-domain Command and Control (C2) system SeeTrack v4, and the Automatic Target Recognition (ATR) system.
SeeByte will also continue to provide operational support and training to the Belgian Navy, allowing students and operators to benefit from the SeeTrack v4's capabilities.
SeeTrack v4 allows for more efficient mission planning, monitoring and post mission analysis whilst providing the navy with the ability to manage multiple sensors and platforms at one time, therefore maximizing the capabilities of its Unmanned Maritime Systems (UMS).
Additionally, SeeTrack v4 maintains operator control and situational awareness in potentially dangerous situations, such as mine countermeasure missions, as the software is able to highlight relevant UMS sensor data to the operator.
Due to the open architecture of SeeTrack, it can be easily adapted to meet specific operational needs, as demonstrated through its use by over 20 navies worldwide, along with multiple security operations and scientific experiments.
"As we celebrate our 20th anniversary, we are thrilled to continue our support to the Belgian Navy and the NATO mine warfare school," said Alastair Cormack, Commercial Manager for SeeByte. "We have been working together for many years and by providing them with the most up to date technology and systems, we are able to continue assisting the existing fleet and operators whilst supporting the training of the next generation of operators at EGUERMIN."