CAE has selected the Barco F70-4K6 projector for several advanced jet projects using its visual display system, the Medallion MR e-Series.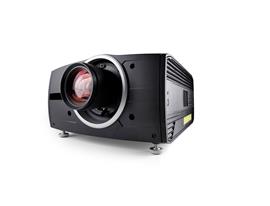 The Barco Pulse-based family of solid-state illumination projectors, including the F70-4K6, offers sharp and detailed imagery at native WQXGA and 4K (3840 x 2400) resolution. Smooth, fast-moving images are assured with the high frame rate processing and integrated adjustable Smear Reduction Processing (SRP) of Barco Pulse.
Using no lamps or other consumables, and providing 20,000 hours laser lifetime at 24/7 operation, the F70-4K6 offers extremely low total cost of ownership at a competitive price verses performance rating.
This selection further extends the collaboration between the two companies and enables CAE to benefit from the advantages of the powerful Barco Pulse-based F70.
"Barco continues to demonstrate to us that they are a trusted partner and a technology leader in the simulation and training industry," said Marc St-Hilaire, Vice-President, Technology and Innovation at CAE. "Barco offers the highest quality projection, supported by global service and product support, and this brings significant value to our solutions."
"CAE is a high technology company, at the leading edge of digital immersion, providing solutions to make the world a safer place. As the world's largest training solution provider, it is highly respected for the quality and precision of their systems," says Dave Fluegeman, VP, Simulation at Barco. "Their customers demand the highest performing simulators possible, and as a critical supplier and partner to CAE, we take that very seriously. Selecting Barco for their MR e-series is a strong statement on our ability to support them in their mission. We are honored that Barco's technology, simulation expertise, and unwavering support to the Simulation & Training industry continues to pay dividend to CAE. We look forward to continued collaboration and strengthening of our partnership to deliver world-class training systems for today's and tomorrow's advanced jet pilots."