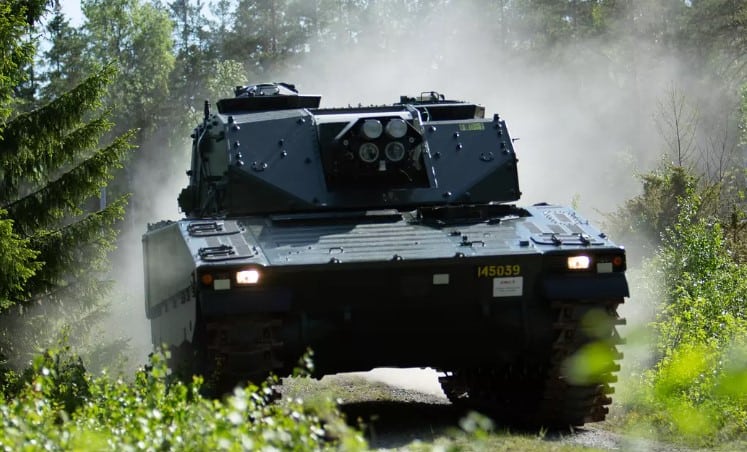 BAE Systems has received a contract modification from the Swedish Defense Material Administration (FMV) to build 20 additional CV90 mortar vehicles.
The contract, worth approximately $30 million, has been awarded to the BAE Systems Swedish joint venture HB Utveckling AB, which combines BAE Systems' Hägglunds and Bofors manufacturing capabilities. Production will be performed at BAE Systems Hägglunds in Örnsköldsvik, Sweden.
Tommy Gustafsson-Rask, managing director of BAE Systems Hägglunds, said: "This new contract modification for additional mortar vehicles ensures that soldiers will benefit from this critical capability in the near future. We look forward to continuing to support the Swedish Army's efforts to modernize and increase its combat power."
The original contract for 40 CV90 Mjölner systems was awarded in 2016, and deliveries of the systems started in 2019 and were completed on time in 2020. In February 2022, FMV awarded the first follow-on contract for 20 additional systems, as well as the upgrade of the 40 systems already in service, to bring them all to the same standard by integrating the Swedish Army's new C4I LSS Mark system. Both FMV and BAE are said to have heralded the program as a benchmark for collaborative development.
Once the contract modification deliveries are completed in 2025, the Swedish Army will operate 80 CV90 mortar vehicles in its fleet. The vehicles, known as Granatkastarpansarbandvagn 90, are believed to provide critical indirect firepower capabilities in the mechanized brigades.
There are approximately 1,300 CV90s, in multiple variants, in service with Denmark, Estonia, Finland, Norway, Sweden, Switzerland, and the Netherlands. According to BAE, the vehicle has a combat-proven track record and is designed to accommodate future growth to meet evolving missions. More recently, both Slovakia and Czech Republic are believed to have selected the CV90 to replace legacy infantry fighting vehicle fleets.