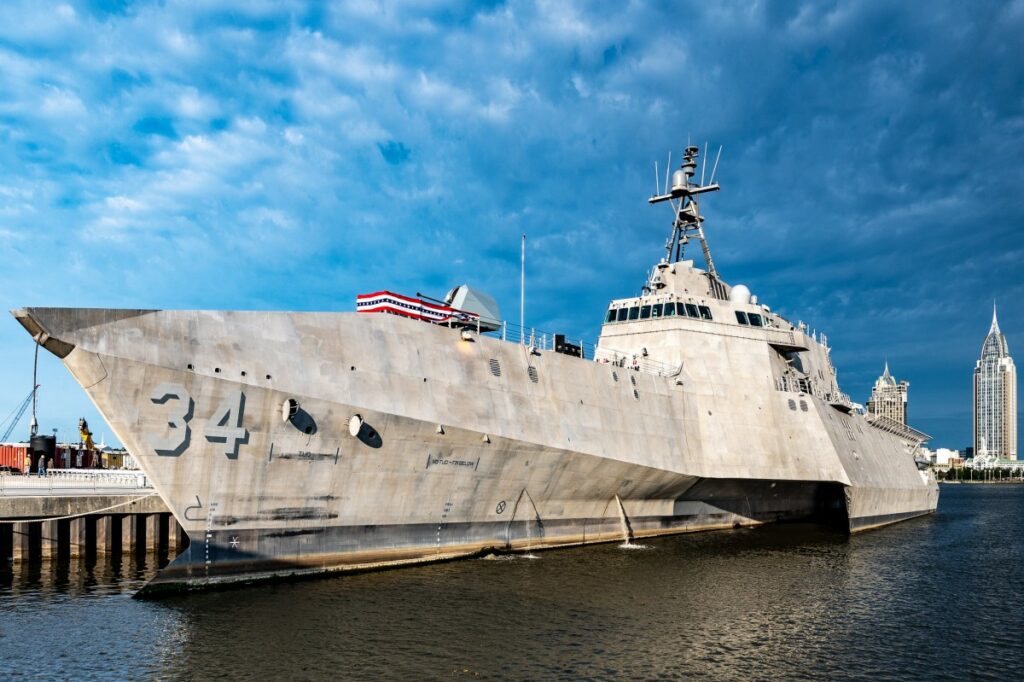 Austal USA has delivered the future USS Augusta (LCS 34) to the United States Navy, the 17th Independence-variant Littoral Combat Ship (LCS) built by the company.
According to Austal, the delivery of Augusta, just five months after the vessel was christened in December 2022, highlights Austal USA's productivity and efficiency in delivering multiple naval shipbuilding programs.
"The speed at which the Austal USA team are managing the completion and delivery of multiple, complex naval assets is truly impressive," said Paddy Gregg, Austal Limited Chief Executive Officer.
He added: "Already in 2023, Austal USA has delivered EPF-13, the autonomous-capable USNS Apalachicola and opened a huge new service facility in San Diego. Now, with the delivery of the future USS Augusta, we congratulate Austal USA on their continued focus on quality and efficiency and thank the team for another outstanding capability for the US Navy."
The future USS Augusta will be homeported at Naval Base San Diego, adjacent to Austal USA's new waterfront repair and maintenance facility, which features a floating dry dock capable of servicing Littoral Combat Ships, Frigates and other similar sized surface combatants and auxiliary ships.
The Independence-variant LCS is a high-speed, shallow-draft surface combatant with an aluminium trimaran hull that provides class leading, multi-mission capability. These ships are designed to defeat growing littoral threats and provide access and dominance along coastal waters.
A fast, maneuverable, and networked surface-combatant, LCS provides the required warfighting capabilities and operational flexibility to execute surface warfare, mine warfare and anti-submarine warfare missions.
Austal USA's Independence-variant LCS program is nearing completion, with only two ships of a total 19 to be delivered remaining under construction, the future USS Kingsville (LCS 36) and USS Pierre (LCS 38).