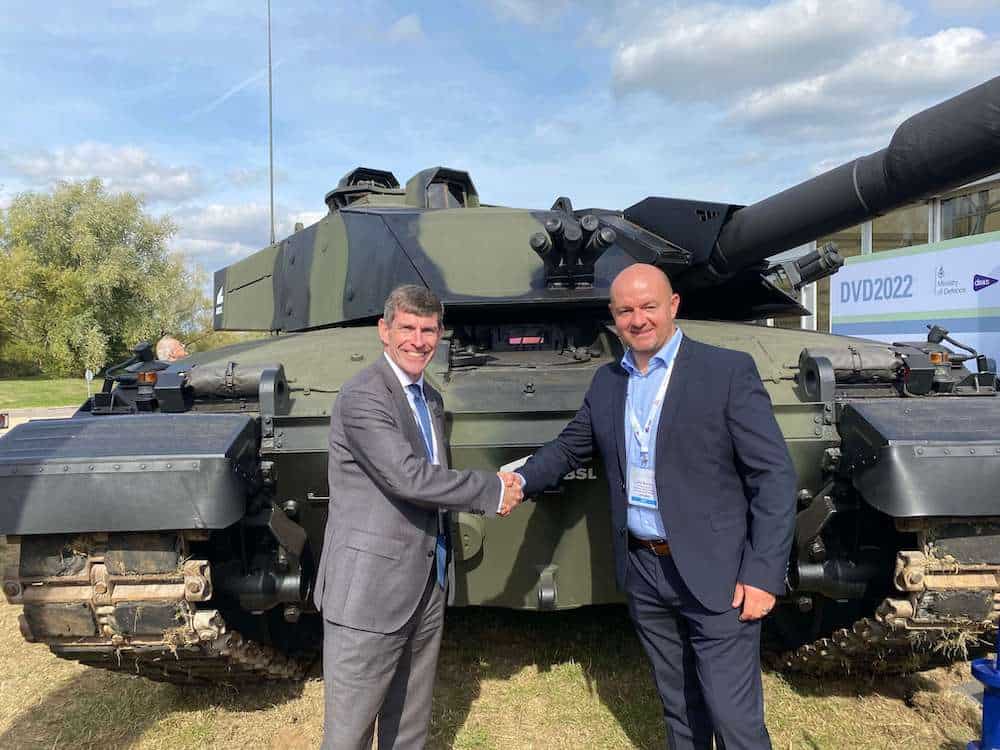 Rheinmetall BAE Systems Land (RBSL) has awarded Atec Engineering Solutions an £8 million subcontract for the provision of power distribution boxes for the British Army's upgraded Challenger 3 Main Battle Tank (MBT).
The six-year contract ensures the systems will be equipped with the latest in robust power management systems with the aim of providing safe and reliable operation for the British Army's Challenger 3 crews.
Under the contract, signed at the DVD 2022 Expo, Atec will supply RBSL with the Hull Contactor Panel, Hull Distribution Junction Box, and Battery Master Switch Box, in support of the UK Ministry of Defence (MoD)'s tank upgrade program. The panels form part of an enhanced power management and distribution system, providing protected power sources to the wider vehicle.
The work will be completed at Atec's manufacturing facility in Manchester, UK which employs 37 people including 20 skilled engineers and technicians, plus three apprentices currently receiving training with the company.
This new contract will also support growth, including recruitment of seven additional roles and apprentices, with further recruitment planned over the next three years.
"This contract is the latest in a series of UK supplier contracts awarded by RBSL for Challenger 3, ensuring the program benefits from the best of British engineering and manufacturing whilst also sustaining valuable skills across the country," said Colin McClean, Managing Director at RBSL. "We are very pleased to welcome Atec Engineering Solutions to the team and we look forward to working with them as the program progresses."
"Atec have been building a strong relationship with RBSL over the past four years and we have been fortunate to be given the opportunity to bid into some critical defense projects. This is a significant and vital upgrade in capability for Challenger 3 and it aligns perfectly with our business strategy to grow our support to the UK MoD, whom we have supported in land, sea, and air applications for more than 75 years. We are excited to continue our relationship with RBSL and being part of the delivery of improved land capability in the UK," said John Bowden, Managing Director of Atec Engineering Solutions. "Being awarded this contract gives Atec an opportunity to expand our capabilities in the land domain and provides further long-term security to the business and its people. As a UK based SME, participating in this project will strengthen our role in the social value agenda, with increased recruitment and the ability to support our local communities with careers, work experience and apprenticeships."