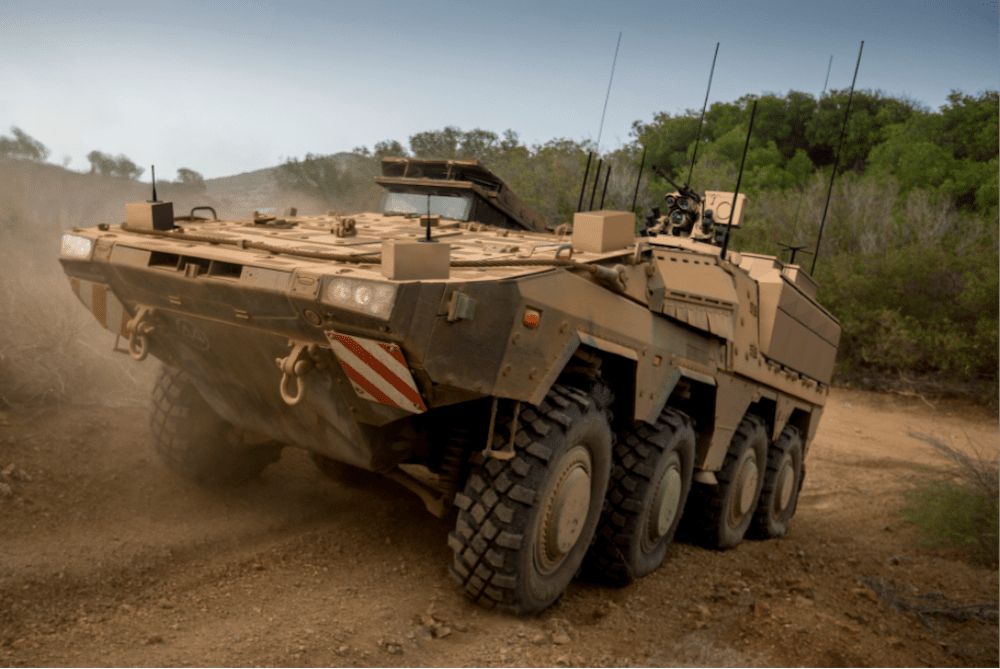 Cwmbran-based GuS Periscopes will supply WFEL with Periscope and Window systems for the Boxer Mechanized Infantry Vehicles (MIVs) to be incorporated into both the Boxer Drive Module chassis and the Mission Modules which WFEL will supply to the U.K. Ministry of Defense (MoD). 
The Boxer MIVs are highly mobile, wheeled armored combat vehicles which combine long distance road deployment with all-terrain mobility, bringing new capabilities to the British Army. The common Boxer base platform, with its interchangeable Mission Modules, can cover a range of capabilities, from infantry personnel transportation around the battlefield to highly equipped mobile medical facilities.
The Periscope and Window systems from GuS were chosen for the Boxer MIVs because of their mission-proven safety, durability and quality. This multi-million pound contract with WFEL will run for 10 years and will help to sustain a number of jobs at the GuS Periscopes site in Cwmbran, Wales, U.K., as well as supporting two new Engineering Apprentice roles starting in 2022.
Managing Director of GuS Periscopes, Anthony Caruana, said, "Our proven Periscopes and Windows for the U.K. Boxer vehicles will be manufactured to unrivalled levels of quality and durability to fulfil the needs of the British Army MIV program, to ensure service personnel survive the rigors and hazards of combat and fulfil their critical missions. We are excited and proud to be supporting WFEL and to be fulfilling our purpose of 'protecting those who protect us'." 
WFEL begun production of the Boxer at its Stockport facility in the U.K. in July 2021. In order to ensure a national supply chain for the program, the company has been signing agreements with other British companies.
"We are delighted to join forces with GuS Periscopes in Wales as part of our U.K.-wide supply chain roll-out for the MoD's Boxer Program and look forward to a successful partnership supporting our joint UK MoD customer," said Ian Anderton, WFEL Managing Director, commented.
There has been a multi-million pound investment in the GuS site at Cwmbran to support the delivery to WFEL of these niche military products over the life of the contract and GuS is also now working closely with the Welsh Government to explore future export opportunities which would also be serviced from this site.