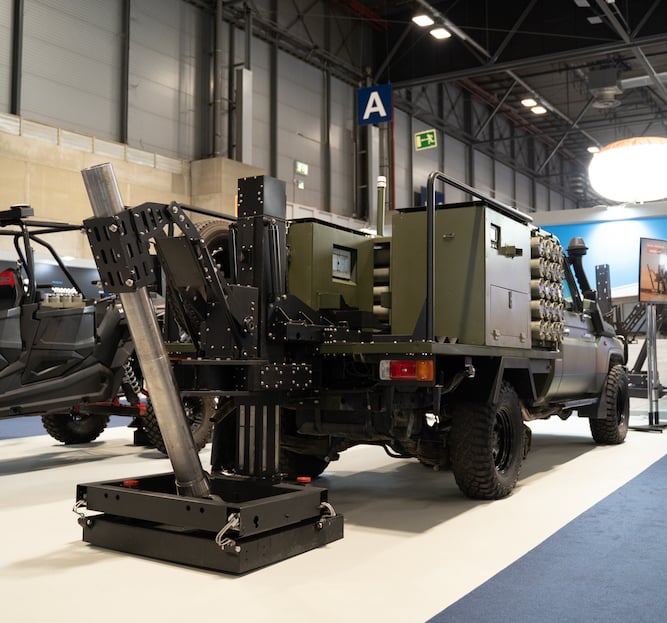 After completing multiple field tests with various infantry and special forces units around the world, Milanion NTGS's Alakran mobile mortar system has returned home to Spain for the International Defence and Security Exhibition, FEINDEF 2023, taking place at IFEMA, Madrid, 17-19 May 2023.
Julio Estrella, CEO of Milanion NTGS, said: "We are excited to showcase the Alakran mobile mortar system at FEINDEF 2023. It's coming home to Spain, where it was designed and manufactured, and where it will be showcased for the domestic and European markets. Alakran exemplifies the highest standards of quality and precision. Each unit is crafted with meticulous attention to detail, combining cutting-edge technology with unrivaled engineering expertise."
Alakran is currently in-service across several conflict zones, and has a combat-proven track record that highlights the system's reliability and effectiveness in real-world scenarios.
Milanion NTGS has forged strong worldwide collaborations for extensive field tests that, coupled with customer feedback, have contributed to the system's continuous improvement. The system has undergone continuous incremental refinements and upgrades based on user feedback and lessons learnt from previous operations. As a result, it has evolved into a more mature, robust, and capable weapon system, ensuring confidence on the battlefield.
These partnerships represent a testament to Milanion NTGS' commitment to cooperative innovation and Alakran's ability to seamlessly integrate with existing defense frameworks.
Milanion believes Alakran embodies the future of mortar technology with advanced features, including adaptability to emerging threats, seamless integration with network-centric operations, and ease of customization.