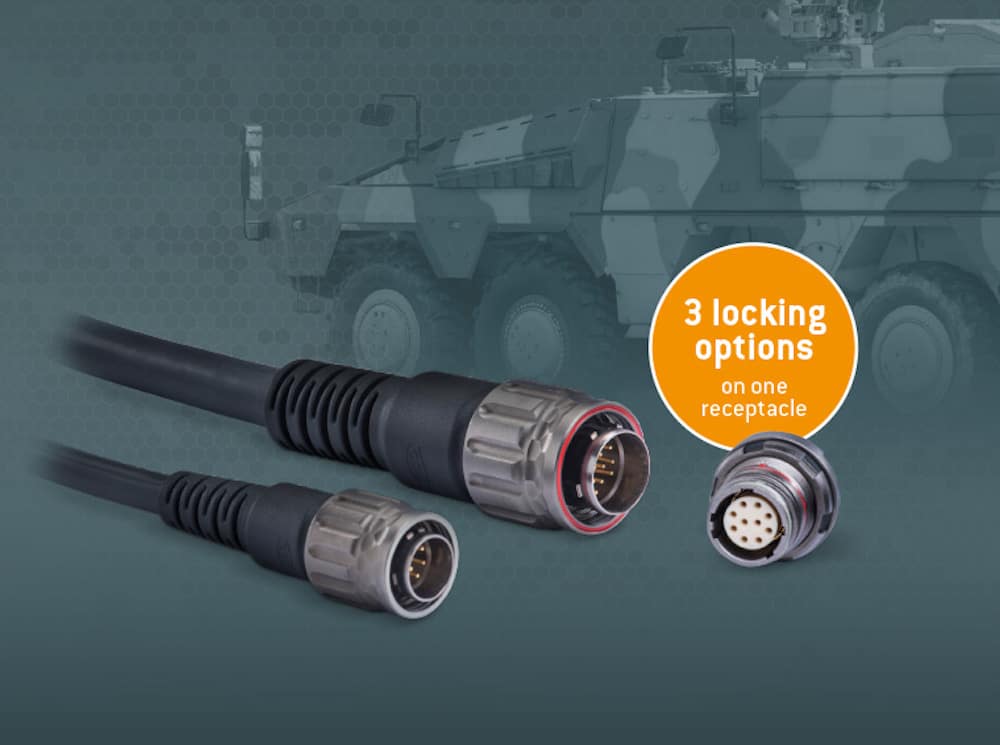 ODU Connectors has added to its Advanced Military Connector range with the AMC Series T, which offers three locking variants in one connector.
Combining increased durability and density with proven reliability, customers can choose the appropriate interlock type, size, cable connection, insert, and number of contacts to suit requirements.
The 'T' stands for Three-in-one or 'Triple', since three locking variants of plug can fit the same connector or receptacle:
• Push-pull
• Break-away or
• Screw locking
The built-in trapezoidal thread with serration ensures additional safety.
The AMC T-series connectors are available in two sizes. The cable connection can be created as a molded variant or with standard MIL backshells.

Key strengths of the AMC Series T include:
• High vibration resistance
• Waterproof to MIL standard 810 – protection class IP68
• Sealed mechanical area, thus completely protected
• Easy to assemble and install in the field
• Suitable for MIL backshell and MIL crimp contacts
• Operating temperature range from -65°C to +175°C
• Available as a completely assembled system
• Impervious to water, dirt and dust
Since the individual contacts can be replaced quickly and easily, the AMC Series T is designed for use in military, security, and communication technology, as well as for civilian applications such as heavy construction machinery and agricultural vehicles.