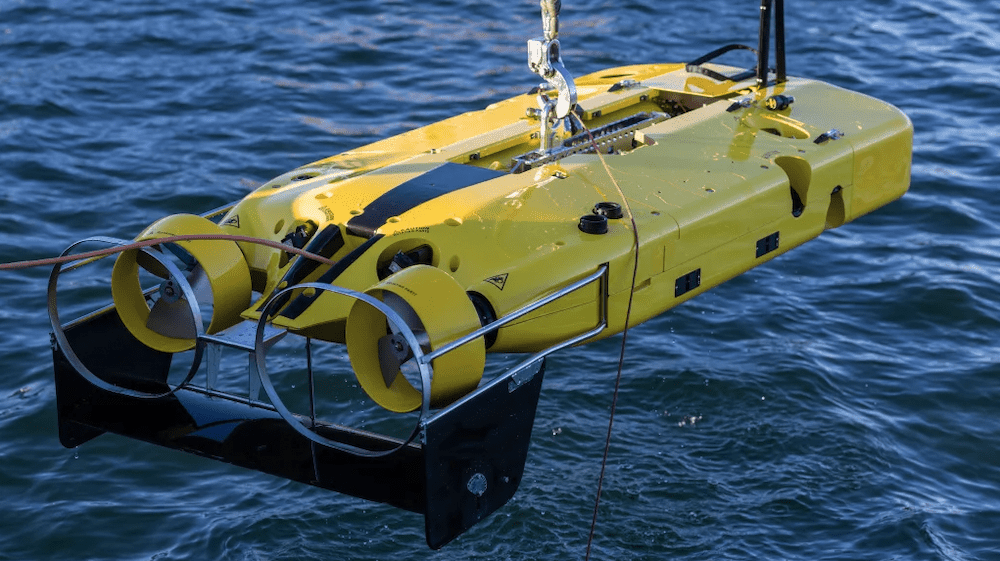 Poland has placed an order for additional underwater Double Eagle Semi-Autonomous Remotely Operated Vehicles (SAROVs) for naval mine-hunting operations.
According to manufacturer Saab, the Double Eagle SAROV systems will be deployed on the Polish Navy's three new Kormoran II-class Mine Countermeasure (MCM) vessels.
Polish company Remontowa Shipbuilding S.A., which is building the second batch of Kormoran II-class vessels for the Polish Navy, will equip the new ships with the Double Eagle SAROV systems. Delivery of the Double Eagle systems is scheduled to coincide with that of the new vessels to the Polish Navy during 2026-2027.
"We welcome these orders from Remontowa Shipbuilding for additional Double Eagle SAROV systems for the Polish Navy, which will enable them to conduct efficient and safe mine countermeasure operations," said Niclas Kolmodin, head of Saab's business unit Underwater Systems.
"These MCM vessels represent an important contract for Remontowa Shipbuilding as well as an important statement and reinforcement of Poland's national security in a fast-changing world," said Dariusz Jaguszewski, Commercial Director at Remontowa Shipbuilding S.A. "Saab has already successfully delivered and commissioned its Double Eagle systems to us for the first three vessels in the Kormoran II program."
According to Saab, the Double Eagle underwater vehicles family is in use with navies around the world, with different vehicle configurations and payload integration options assisting in search and identification and mine neutralization missions.