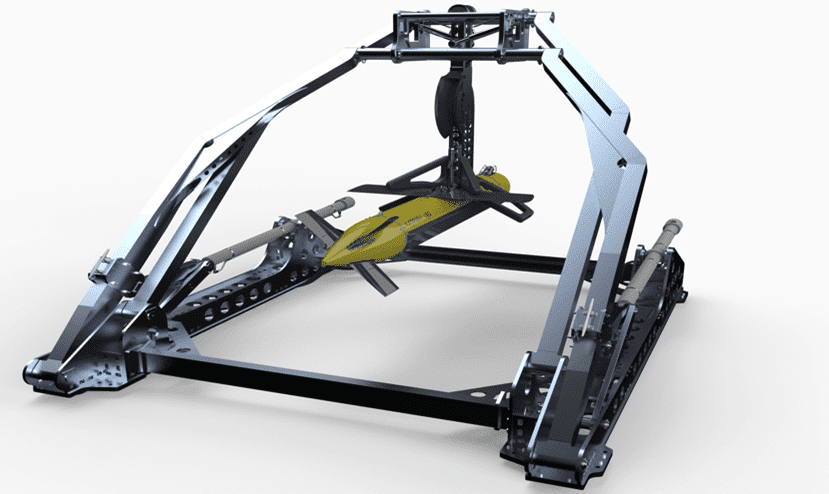 Kraken Robotics, Canada's Ocean Company, has signed a follow-on contract to supply minehunting systems as part of a contract for new Mine Countermeasure Vessels (MCMVs) for a NATO Navy.
As part of this $9 million contract, Kraken will deliver additional KATFISH, Tentacle Winch and Autonomous Launch and Recovery System (ALARS) and topside systems. Kraken's sonar equipment will be integrated onboard new MCMVs, with deliveries occurring in 2023 and 2024.
"We are very pleased to sign this follow-on contract to supply additional KATFISH and ALARS systems for this NATO Navy's new minehunting vessels," said Karl Kenny, Kraken President and CEO. "Like many other NATO countries, Kraken's customers are upgrading their minehunting capabilities, as the war in the Ukraine with Russia highlights the need for stronger national security. Against this global geopolitical backdrop, Kraken is seeing continued opportunities for growth in all regions of the world. With an innovative and world leading portfolio of synthetic aperture sonar technologies, we look forward to additional significant program wins both as prime contractor and in partnership with other global defense primes. Our next generation technology is commercially available today and offers industry leading performance and a highly competitive value proposition."
Kraken's KATFISH system has been in full production since 2017, and since 2020 Kraken has delivered several KATFISH towed Synthetic Aperture Sonar, Tentacle Winch and ALARS to customers in North America, Europe and the Middle East.