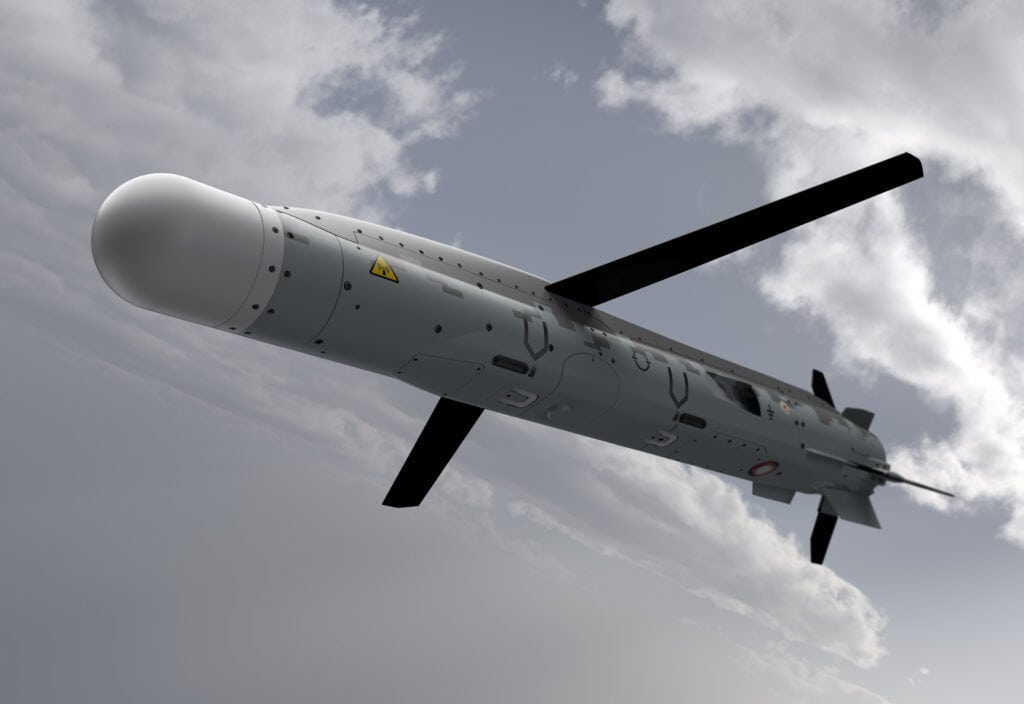 MBDA has received a funding boost from the UK Ministry of Defence (MoD) to further develop its SPEAR-EW stand-in jammer.
The additional Rapid Design Phase funding will accelerate work on the SPEAR-EW, maturing all its key sub-systems, and perform mission and planning evaluation.
SPEAR-EW is a novel electronic warfare effector designed to confuse and suppress enemy air defense, protecting friendly forces and acting as a significant force multiplier.
The weapon's electronic warfare payload is being developed by Leonardo and utilizes the company's Digital Radio Frequency Memory (DRFM) technology. This technology is mature, was proven effective in trials and will deliver the advanced sensing and electronic attack capabilities of SPEAR-EW. Operators will be able to use SPEAR-EW to jam enemy radar systems as well as deliver more subtle electronic warfare effects such as creating decoy targets to draw the attention of threat systems away from crewed aircraft or effectors.
Chris Allam, Managing Director of MBDA UK, said; "SPEAR-EW will be a true game-changer for the suppression and defeat of enemy air defenses. As we have seen lately, air defense networks are exceptionally hard to operate against with today's toolkit: SPEAR-EW is the key that will enable allied air forces to unlock this challenge and gain air superiority."
Dean Pask, Spear Senior Responsible Owner at the MoD, commented; "By embracing collaborative partnering, agile methods, and strategic technology, we are steadfastly dedicated to ensuring that our front line commands receive critical capabilities in the most effective and efficient manner possible."
Iain Bancroft, SVP Electronic Warfare at Leonardo UK, added; "SPEAR-EW will incorporate a world-class electronic warfare payload, designed and manufactured here in Luton, UK. Based on our experience providing on-board jamming capabilities for the Eurofighter Typhoon and, more recently, off-board jamming in the form of our BriteCloud expendable active decoy, our technology can reliably beat current threats while remaining adaptable for the threats of the future."
SPEAR-EW utilizes the same airframe as MBDA's SPEAR miniature cruise missile being manufactured for the Royal Air Force. This commonality has reduced the development costs for SPEAR-EW and is also enabling a joint integration/launcher solution, reducing logistics burden and offering a high load-out potential.