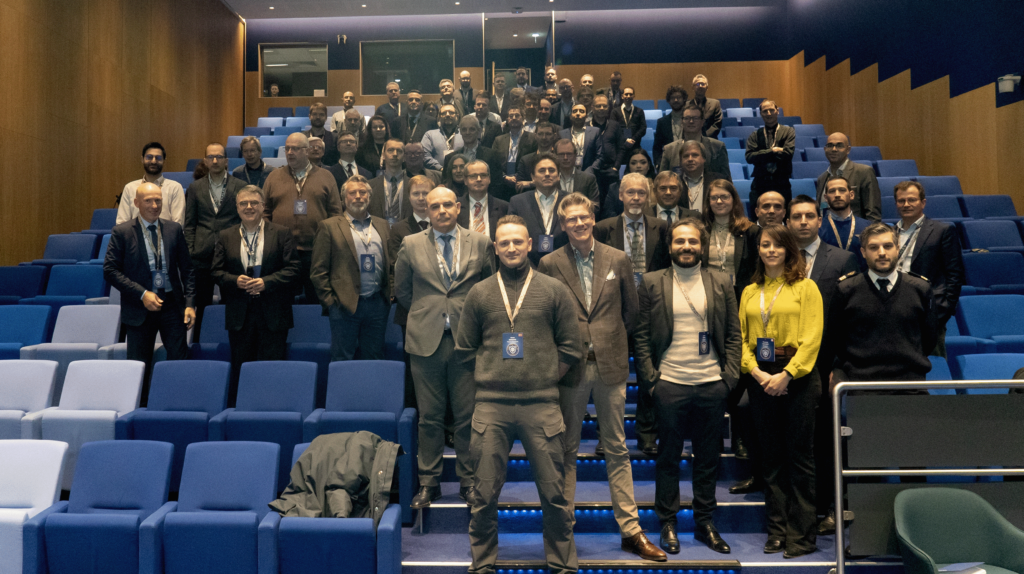 The 5G Communications for Peacekeeping and Defense (5G COMPAD) project consortium met with representatives from European Ministries of Defense (MoD) to discuss and agree on use cases to be developed within the scope of this initiative and the further steps of the project.
The two-day workshop on January 30th-31st was hosted by Thales and took place in the company's facility in Paris, France. It was attended by 80 participants from 12 countries including 20 representatives from relevant agencies under 7 European MoDs and 20 project consortium partners' representatives.
The EDF21 (European Defense Fund Project 2021) project, 5G COMPAD, is co-funded by the EU and supported by ten European governments through their respective defense ministries. The workshop and participants' engagement are considered paramount to the success of 5G COMPAD and the design of solutions that will meet existing and future operational needs, providing a sound basis for this 3-year project.
During the workshop, MoD representatives from France, Germany, Hungary, Italy, Latvia, Spain, and Sweden and the project consortium shared insights and requirements on potential project use cases and discussed the operational use of military communication systems with 5G in the land, naval, and air domains. The participants also addressed associated system requirements and expected benefits and challenges of the 5G COMPAD project.
While further discussions between the project consortium members and the supporting MoDs continue, the precise scope of consolidated use cases, use case demonstrations and the corresponding locations, and more, are expected to be finalized later in 2023.
The 5G COMPAD project aims to demonstrate the relevance of 5G mobile communications technology in support of sustained information superiority and provide European defense forces with efficient and resilient multi-dimensional communication systems with improved functionality and life cycle cost advantages.
The project consortium members are Saab, Ericsson, Rheinmetall, Bittium, Nokia, Thales, Leonardo, Inster, Eightbells, Intracom Defense, CAFA Tech, Telenor, SINTEF, FFI (Norwegian Defense Research Establishment), LMT (Latvijas Mobilais Telefons), AIT (Austrian Institute of Technology), Synkzone, BHE (Bonn Hungary Electronics), and APR Technologies. The project subcontractors are CEA (Commissariat à l'Energie Atomique et aux Energies Alternatives), CNIT (National, Inter-University Consortium for Telecommunications), Fraunhofer FKIE, and Space Hellas SA.
Find military communication companies and suppliers of military radio systems for defense, including low frequency (LF, VLF, ELF) and high frequency (HF, UHF, VHF) radio for BLOS and LOS communications >>