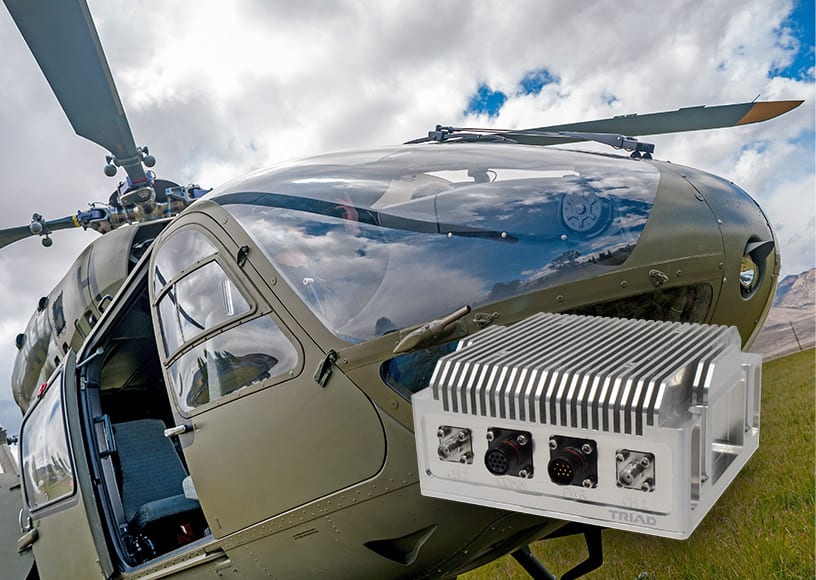 Triad has won a contract from Sierra Nevada Corporation to provide turnkey THPR amplified radio systems for use on the U.S. Army's and National Guard's latest fleet of Lakota helicopters.
The Triad integrated radio solution is a component of the U.S. Army/National Guard (ARNG) Mission Equipment Package (MEP) program. This MEP enables multi-role helicopter missions and operations that range from homeland security and medical evacuation to drug interdiction, support, and logistics.
The versatile, high-powered Triad RF radio kits are providing the next-level position/location/navigation voice, data, and video communication capabilities needed to improve the efficacy of tactical maneuvers and increase soldier safety.
Triad amplified radio systems make an ideal choice when time, cost, and optimal performance and range are critical. These fully-integrated and optimized radios are an evolution of many years of experience enabling some of the highest data-rate, longest range ISR wireless links in the Unmanned Land, Sea, and Air Systems industry.
The THPR series modules address all power drift issues by featuring advanced active power control and equalization circuitry ensuring that both the RF Output Power and Signal-to-Noise Ratio (SNR) delivered to the antennas remains ultra-stable in the presence of any fluctuations.