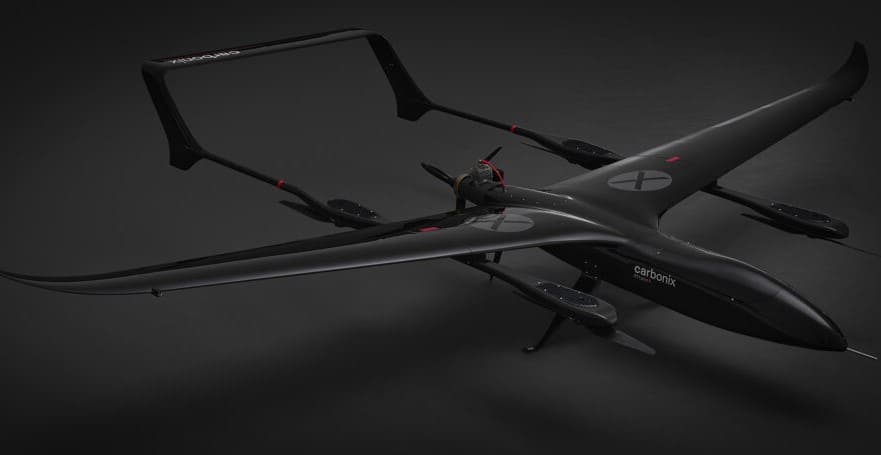 Reventec is to provide advanced LS800 fuel level sensors for the Carbonix Ottano fixed-wing unmanned aerial system (UAS).
The continuous LS800 sensor allows for fast remote analysis of fuel level ensuring quick deployment and extending operational use. Boasting extended flight times of up to 8 hours (or 6+ hours with payloads of up to 5kg), the Ottano UAS offers higher than average payloads. Leveraging the continuous, high accuracy fuel level measurement from the LS800, the Ottano is able to fly further and for longer.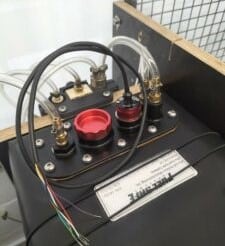 The Reventec LS800 is a precision, capacitive fuel level sensor fitted within the Fuel Safe fuel cell integrated into all Ottano drones. Offering serious range extension to increase mission time, the LS800 enables UAS pilots to capture more surveillance intelligence per flight by optimizing every drop of fuel. The compact AN-8 threaded mounting configuration and flying lead allows for direct integration within the Carbonix wiring harness.
The ultra-lightweight fuel sensor is designed to last with a high vibration and shock tolerance making it suitable for most UAV applications. With an operating temperature range of -40°C to +125°C (higher variants up to +150°C are available), the device delivers an analog output of 0.25V when empty to 4.75V when the tank is full. To achieve the superior accuracies of +/-0.5% of reading, all calibration is carried out at the factory in the intended fuel. The LS800 is extremely versatile and can be used for a variety of UAV platforms and other vehicle applications that require fast, accurate measurement of dielectric fluids.
Neville Meech, Managing Director at Reventec, said: "We are delighted that Carbonix have selected Reventec as their fuel level sensor supplier for the sophisticated Ottano drone. Our range of fuel level sensors have been adopted by a variety of UAV platforms and our experience delivering highly accurate sensors ensures that our customers enjoy precision fuel management for range extension."
Philip van der Burg, Chief Executive Officer at Carbonix, added: "We carefully select the suppliers we work with to ensure we are aligned on our vision to drive and match the technical excellence that both ourselves and our customers expect. Reventec's fuel level sensors are of a high calibre and accuracy that we hope to harness as we further develop and expand the capabilities of our next-generation Ottano drone."
Reventec offers customizable sensor design to suit a variety of industries and applications. For more information, explore the range of sensors for UAV applications.