Reventec is a specialist designer and developer of technologically advanced sensing products for military and defense applications.
Our team has vast experience designing liquid level, position and temperature sensors for harsh environment military applications, working with clients to produce custom solutions perfectly suited to the intended application.
Reventec products are used globally for wide-ranging military applications, including oil and coolant level and temperature monitoring on land vehicles, and fuel level monitoring on unmanned aerial systems.
Liquid Level Sensors
Reventec liquid level sensors are designed to provide high performance and reliability in extreme operating conditions, suitable for monitoring fuel level, oil level, water and coolant level, as well as other liquids.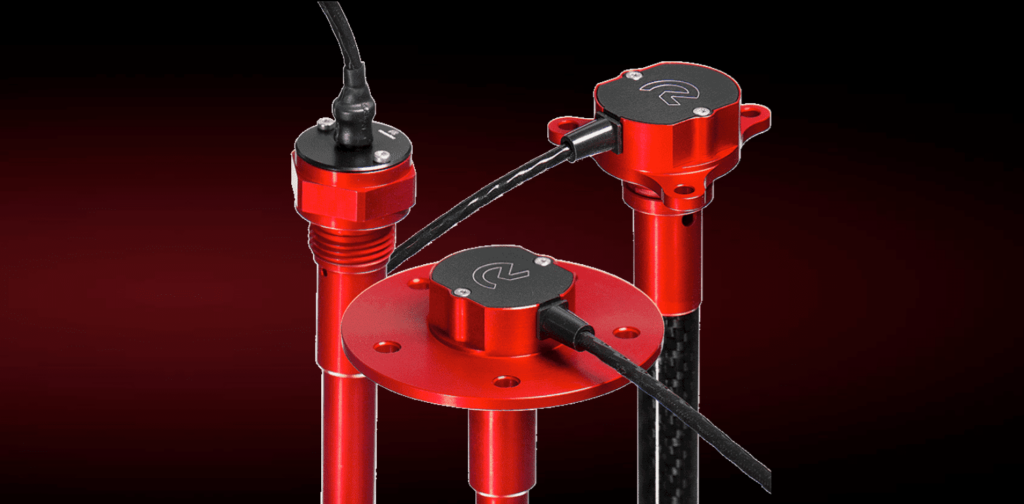 Utilizing solid-state capacitive technology with fully integrated electronics, our sensors are well-suited to fuel and oil monitoring on tracked and wheeled military land vehicles, as well as fuel level monitoring on unmanned aircraft (UAS). The sensors are tested to the very latest in EMC Military Standards, and can be fitted with either integrated or in-line 38999 connector options, allowing easy integration into vehicles requiring a mid-life upgrade. High temperature probe options, anti-galvanic designs and resistive outputs are all available on request.
All products are manufactured to suit the intended application, whether using one of our standard designs manufactured to length, or a fully-bespoke sensor designed specifically for the application.
Key Features
Capacitive Technology with no moving parts
Unmatched reliability in harsh environment and high temperature applications
Suitable for fuel, oil and coolant level monitoring
Range of standard flange mount designs available; and full-custom development available
Integrated temperature measurement option for oil applications
Typical Applications
Gearbox oil level measurement
Coolant level measurement
Hydraulic oil level measurement
Engine oil level measurement
Fuel tank level measurement
Position Sensors
Reventec position sensors offer high levels of accuracy and reliability even in the harshest of operating conditions. Our position sensors utilize our patented non-contact measurement technology, which is not only capable of monitoring linear, rotary and irregular movement, but is also able to sense through up to 40mm of non-ferrous material.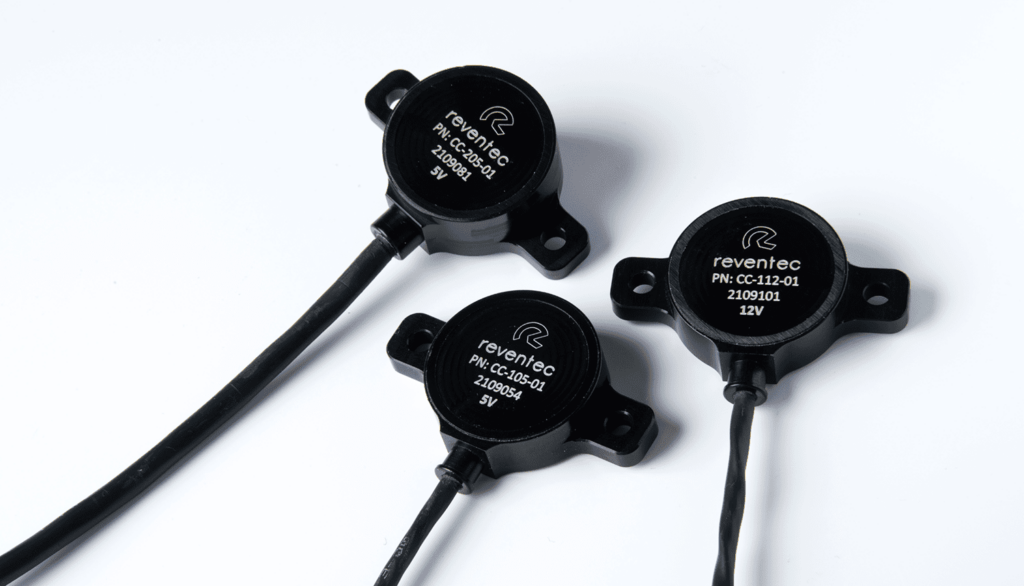 The devices are solid-state with no moving sensor parts, ensuring reliability unmatched by potentiometers and other legacy technologies.
We have a small range of standard position sensor products available, however the majority of products we supply (especially in the military/defense sector) are custom developed to suit the application requirements - ideal where vehicle upgrade projects require a sensor that uses the same fit, form and function as a legacy product.
Our design engineers will produce proof-of-concept demonstrators and prototype sensors in very short timeframes to allow rapid qualification of the technology, and we have no minimum order quantity requirement for production units.
Position Sensor Custom Design Examples
Key Features
Contactless, solid-state measurement technology
Monitor linear, rotary and non-uniform position measurement
Sense through non-ferrous walls and housings up to 40mm thick
Suitable for high temperature applications
Rapid development of custom position sensors for military applications
Temperature Sensors
Our range of ruggedized, programmable temperature sensors are ideal for a wide range of military vehicle applications, including engine, exhaust gas and gearbox temperature measurement.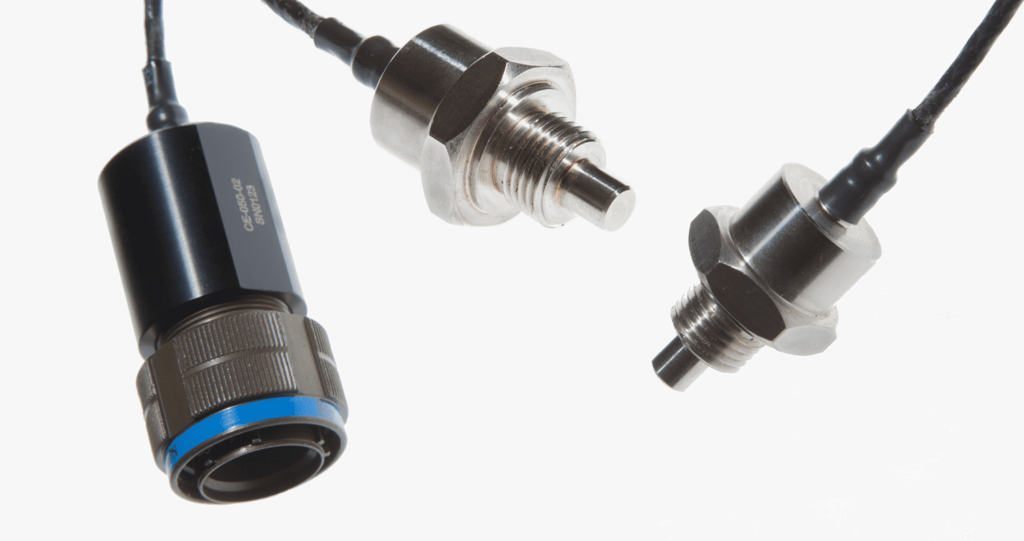 Our temperature sensors have a wide measurement range from -50ºC to +170ºC in standard form and a high temperature variant up to +250ºC is available for increased operating temperatures.
Key features
Solid-state, continuous temperature sensing
Ratiometric voltage output
Measurement range -50ºC to +170ºC (standard variant)
High-temperature variant up to +250ºC
High Accuracy PT-1000 (Class B 1/3 DIN) sensing element
Designed for long-term reliability in harsh environments
1000bar fluid pressure designs available
Regional Offices & Locations
UK Head Office
United Kingdom
Unit 34 Downton Business Centre Downton Salisbury SP5 3HU
+44 01725 510321
Contact
Send Message
Website