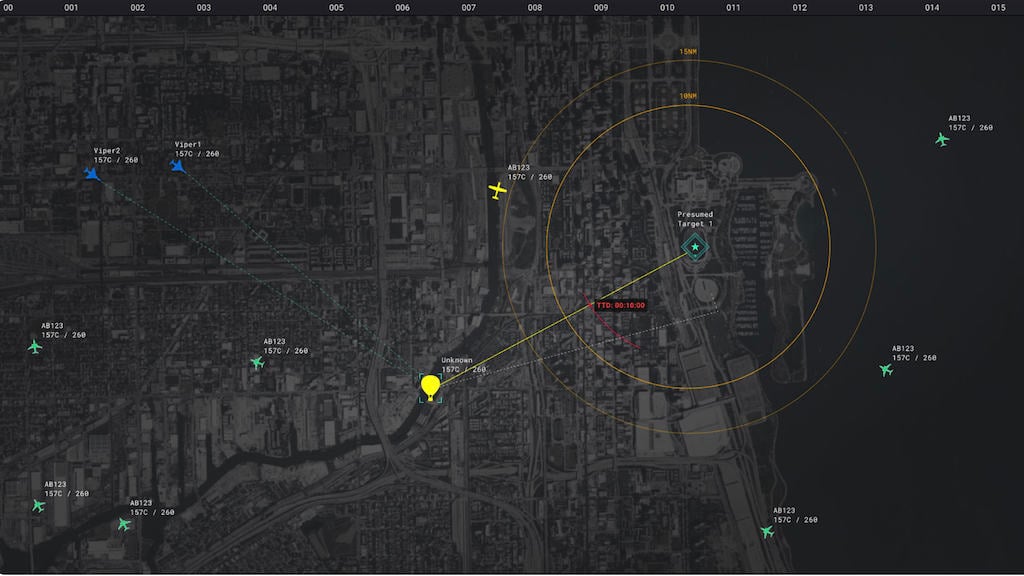 Private equity firm Trive Capital has acquired artificial intelligence (AI) defense platform and solutions company, Hypergiant Industries.
The two organizations believe in the future of next-generation, AI-enabled technology solutions to secure America's defenses across all military domains and critical infrastructure.
Mike Betzer, the Chief Executive Officer (CEO) of Hypergiant, will continue leading the company into its next phase of accelerated growth.
Hypergiant has emerged as a leader in AI-enabled, cloud-based command-and-control technologies and deployed solutions. The company created a world-class core geospatial data visualization and actions platform, CommandCenter.
In addition to ingesting large amounts of information, CommandCentre applies real-time threat analysis, makes AI-generated recommendations, and delivers intelligent insights and actions across all domains.
Hypergiant has won numerous innovation awards for its AI-enabled defense solutions and is now focused on scaling this joint all-domain spatial intelligence and actionable CommandCenter software package.
The company's various other innovations expand the company's capabilities and add to its common operating platform – including projects like autonomous vehicles, mobile command centers, and various heads-up display implementations.
Hypergiant is building the Common Battle Management Interface for Cloud-Based Command and Control (CBC2). The platform will leverage Amazon Elastic Compute Cloud (Amazon EC2) and edge computing hardware to deliver insights and enhance situational awareness for warfighters and decision-makers.
Hypergiant's acquisition by Trive Capital positions the company to further fuel scaling of its CBC2 platform.
David Stinnett, Partner at Trive Capital, commented, "Hypergiant's unique geospatial data visualization capability has positioned the company at the leading edge of C5ISR technologies that address mission-critical defense priorities. In an increasingly complex battlespace, Hypergiant is capable of rapidly delivering actionable insights to the warfighter. We are thrilled to partner with Mike and the Hypergiant team to support the company in its next chapter of growth and to formalize a longer-term partnership with our current portfolio company, Forward Slope."
"Space, defense, and American critical infrastructure all face similar challenges and need AI-enabled common operating pictures for quick and informed decision making. Our approach is to take government-funded projects, where we are building highly performant and secure, battle-ready solutions, and bring that technology to the private sector with mission-specific customization," said Hypergiant CEO Mike Betzer.
"Hypergiant is helping to shift the dynamics of war fighting capabilities, from data-starved and uninformed to data-rich and AI-enabled," said Dr. Rob Slaughter, U.S. Air Force Major (Ret.) and co-founder and former Director of the U.S. Air Force's Platform One. "We are in a values competition with our adversaries, and we need a digital advantage. Hypergiant and the growing partnerships that the company is forming help accelerate mission values at this urgent time in our history."
Find manufacturers of Military Command & Control (C2) and suppliers of C2 equipment and technology for Defense >>