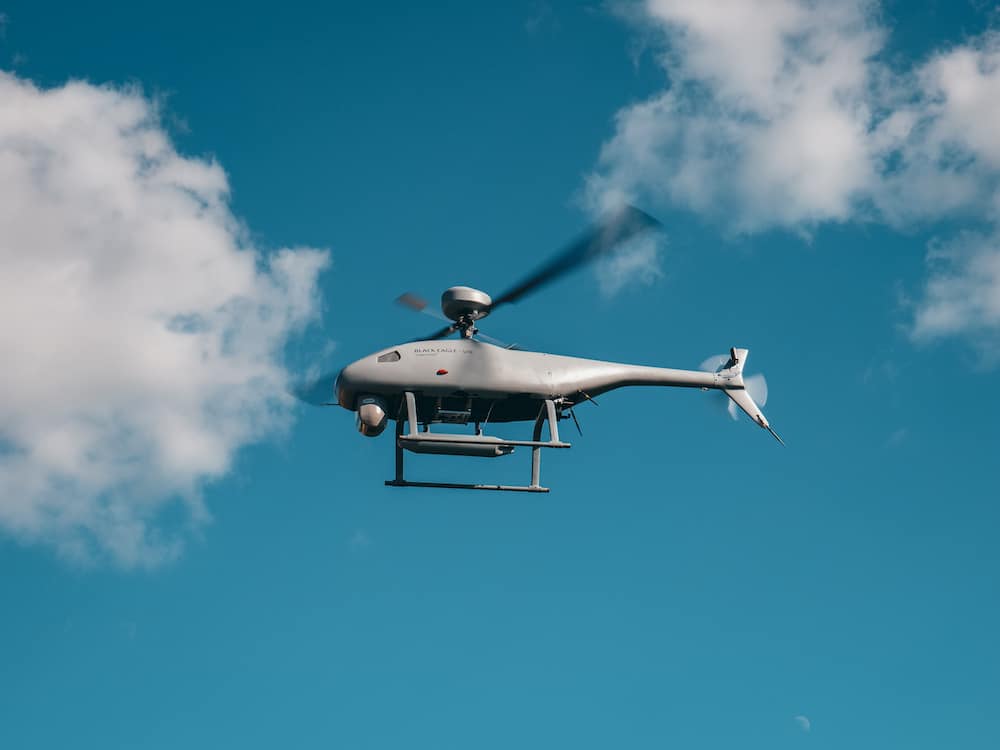 Rotary Unmanned Aerial Systems (RUAS) provider Steadicopter has announced that it will provide its Black Eagle Electric systems to the Israeli Navy for military applications such as intelligence, coastal security, search & rescue, and advanced maritime missions.
According to Steadicopter, the Black Eagle Electric family is the first family of unmanned helicopters that are powered by an electric motor, are capable of carrying several payloads and sensors, and can be adapted to diverse applications, including complex maritime missions.
The Black Eagle 50 Electric helicopter has a maximum take-off weight of 50kg, a useful load weight of 30kg – including payload and batteries, and a flight time of two hours. The electrically-powered engine reduces the weight of the platform, thereby enabling the installation of additional payloads that are required for a variety of missions. Weighing just 20kg as a platform, the helicopter can carry additional batteries for longer flights, heavier mission payloads, and more. As such, the system enables a wide variety of missions, including covert operations.
The dual-electric propulsion helicopter is economical, simple to operate, easy to maintain, and needs no fuel storage, making it environmentally friendly and safe. It is based on the proven capabilities of the gasoline-powered Black Eagle, including Vertical Take-Off and Landing (VTOL) capabilities, long hover durations, and advanced mission sensors for any mission scenario, whether day or night. In addition, like other Steadicopter platforms, it is adapted to high-altitude flights.
"In the past year, we have expanded the Black Eagle family with the addition of a hybrid and electric system of up to 50kg," said Noam Lidor, VP Sales, Marketing & Business Development at Steadicopter. "We are proud that just one year after the launch, we have already announced the winning of several significant contracts, for both systems, the latest of which is for the Israeli Navy – considered one of the most advanced forces in the world. There is a growing global need for unmanned systems with vertical landing and takeoff capabilities. The Black Eagle family meets this need with a unique low-weight technology, which enables it to carry several payloads, for flexibility and mission success. We expect that the company will be reporting further deals in the near future."