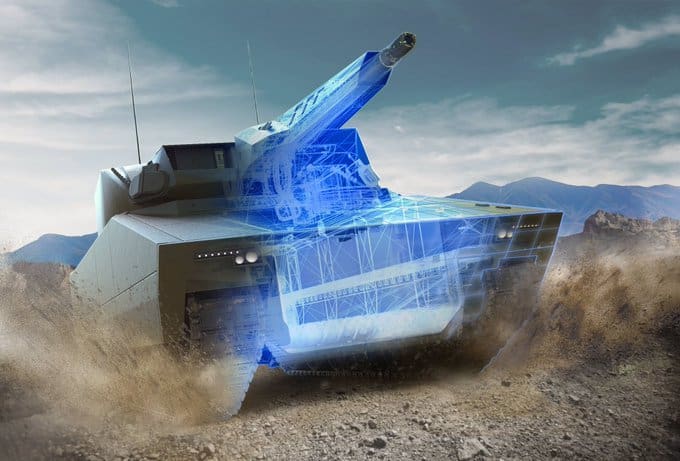 An American Rheinmetall Vehicles-led team has received a developmental contract from the U.S. Army for the Phase 2 Digital Design of the Optionally Manned Fighting Vehicle (OMFV) program.
American Rheinmetall Vehicles will work alongside a group of defense industry partners, including Raytheon Technologies, L3Harris Technologies, Textron Systems and Allison Transmission to design the OMFV, which is expected to replace the U.S. Army's Armored Brigade Combat Teams' Bradley Fighting Vehicles.
The team, known as Team Lynx, will work with the U.S. Army on the digitally engineered design and development of the team's OMFV concept using Rheinmetall's proven Lynx KF41 Infantry Fighting Vehicle (IFV) as the point of departure for the design.
The team's solution will provide the U.S. Army with a next-generation infantry fighting vehicle featuring a game-changing platform with a modular open systems architecture. This will enable rapid insertion of new capabilities as they become available, guaranteeing overmatch today and overmatch tomorrow.
"This is a great win for American Rheinmetall Vehicles and Team Lynx as a whole," said Matt Warnick, Managing Director of American Rheinmetall Vehicles.
"With this contract award, we take another important step forward in bringing the kind of next-generation technology solution, partnership and industrial capability the U.S. Army deserves and that Team Lynx is so well prepared to deliver for the OMFV program."
The Concept Design Phase kicks off the OMFV program and continues through early 2023, laying the foundation for future development and production phases.
Team Lynx is developing industrialization plans to fully deliver the OMFV as a Made in the USA, next-generation vehicle. The team will grow U.S. Defense manufacturing capacity and introduce advanced manufacturing capabilities.
"We are incredibly proud at American Rheinmetall of the commitment we are making to the U.S. Army, to soldiers and to advanced American technology, design and production," said Stephen Hedger, CEO at American Rheinmetall Defense, the U.S. parent headquarters for Rheinmetall.