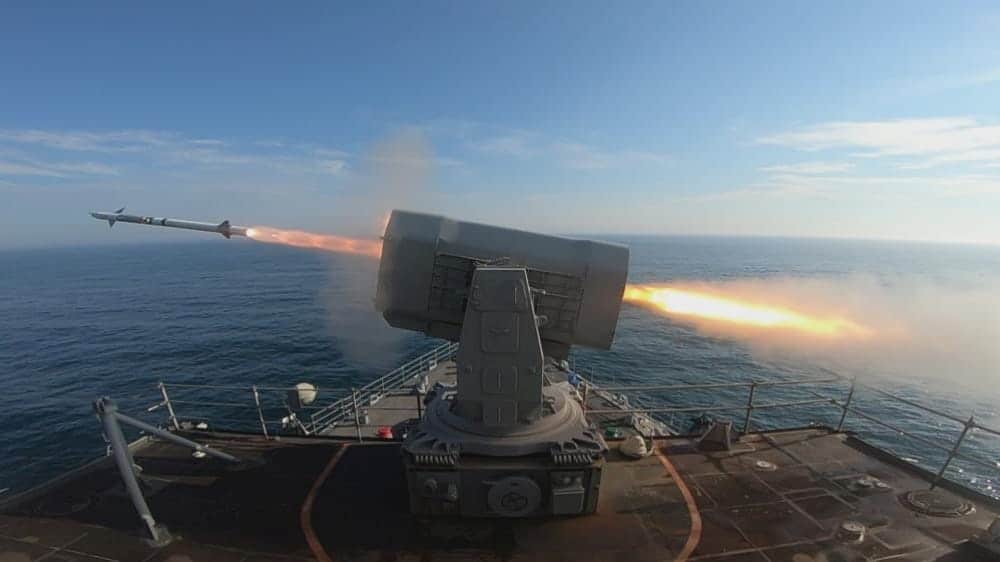 Gladiator Technologies has been awarded a multi-year contract to play a key role in the stabilization of the Rolling Airframe Missile (RAM), a defensive platform for the US Navy built to protect ships from missiles and aircraft.
Developed in transatlantic cooperation by Germany and the US, RAM is manufactured and marketed by the industrial partners RAM-System GmbH – a joint venture of Diehl Defence and MBDA Deutschland – and Raytheon Missiles & Defense.
RAM is a shipboard defense system used against approaching anti-ship missiles, aircraft, helicopters and vessels. With high firepower and short reaction times, the missile autonomously guides itself into the target by means of its dual-mode (radar and infrared) seeker. 
Gladiator Technologies' LandMark Inertial Measurement Unit (IMU) has been selected for the RAM's next-generation Block 2B upgrade and will be supplied to support Full Rate Production beginning in 2023.
The LandMark IMU is a high-performance MEMS IMU that is less than 0.7 cubic inches, features low noise gyroscopes and accelerometers, high dynamic measurement ranges and Gladiator's proprietary VELOX Processing that enables firmware configuration, low phase delay and high output rates. It is uniquely configured for high dynamic environments including high shock and vibration.  
"The qualification demands on this program were extremely challenging and after successfully meeting the performance requirements we are thrilled to be awarded a contract to begin delivering our LandMark IMU in support of this program for the US Navy and German Navy," said Eric Yates, Vice President of Business Development. "Our inertial sensors continue to provide highly capable performance and value to customers seeking to achieve both technical upgrades and value engineering."
Find suppliers and manufacturers of inertial measurement units for military and defense applications>>